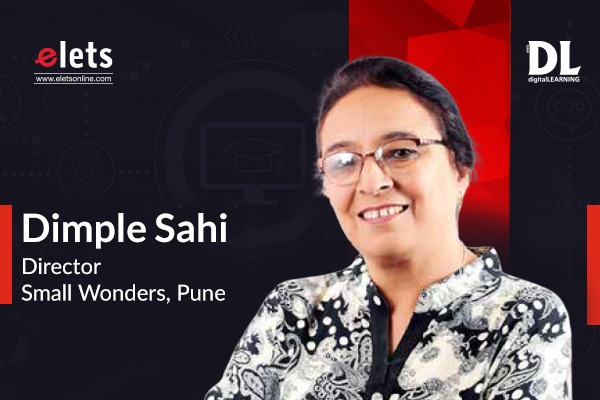 When we talk about the role of technology in the early childhood education years, it gets to be a controversial topic. While some people are of the belief that young children don't need technology, it can actually play a positive role in a child's learning and development. Plus, in today's technology led world, learning how to use it is a necessary life skill. It's not only the children who benefit from the use of technology. It also provides early childhood educators with unlimited access to newer, more innovative teaching methods which allow them to facilitate an active learning environment for their young students.
Supports Social and Emotional Development
The use of touchscreen devices for the pre-schoolers makes it easy for them to use as their fine motor skills are still developing. If we as educators allow them to use these devices in the correct way, it actually encourages them to work together and in turn improves their social skills as it teaches them to take turns, share ideas, encourage each other, complete their online activities, and at the same time they can also view their educational content. All this works best if they are doing it under adult supervision.
Encourages children to follow multi step directions
Pre-schoolers find it difficult to listen and recall directions easily especially when they are told to do them verbally, but when we use digital devices in the classroom such as smart boards, tablets and computers, they have to follow multiple directions such as turn the device on, swipe to the left or the right or even select items on the screen. These kinds of instructions not only teach children to respond but they also enjoy doing them.
Makes learning an enjoyable process
Not all students naturally love school and learning, but most students do enjoy using technology. This is something that early childhood educators can use to their advantage when it comes to getting all children to enjoy the learning process. Technology offers plenty of fun and innovative activities that appeal to children of all ages.
How to use technology to your advantage as an early childhood educator:
Early childhood educators can use technology in a purposeful way, much like they do with other learning materials, such as art supplies, blocks, books, toys, etc.
Technology allows teachers the ability to record, save, and share what they learned in class that day, or more specifically during a particular lesson.
Assistive technology can also be a helpful tool in communicating with or promoting the development of children with special needs or disabilities
There are numerous benefits which are associated with introducing technology to young students. Early childhood educators should embrace the use of technology in the classroom as this helps children build up their academic and social skills as well as teaches them how to navigate digital devices which will in turn serve them well for many years to come in this rapidly changing, tech-savvy world.
Views expressed by Dimple Sahi, Director, Small Wonders, Pune.