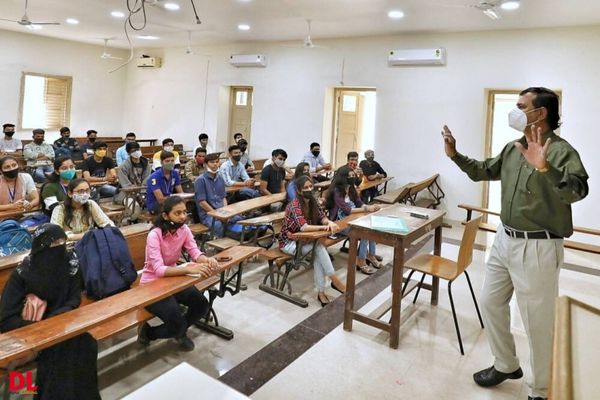 Medical education in Maharashtra will soon be imparted in Marathi. According to a senior official, The Maharashtra Medical Education Department has decided to make textbooks for the first two years of medical degree courses available in Marathi.
Confirming the decision, Dr Ashwini Joshi, Secretary, Medical Education Department, said, "The first phase of this plan will be to prepare Marathi textbooks for the first and second year of medical degree courses. These will be optional, reference textbooks, a facility for students coming from vernacular (Marathi) medium for better understanding of the texts. Experts from specific fields will work for perfect translations from English to Marathi textbooks. The translators will be a combination of language experts and doctors because the content must be verified by medical practitioners, especially focusing on terminologies used."
At this stage, the plan is to offer optional reference textbooks, aiming at a smooth transition for students of Marathi medium schooling background as per officials. Maharashtra will be the fourth state in India to offer medical education in a regional language. Decisions on whether Marathi can be used as a medium of instruction in medical courses will be taken in due course of time.
Under the plan, these reference textbooks are expected to be ready when the next academic year begins.When asked if there will be an option for students to appear for exams in Marathi, "Currently, the plan is to prepare reference textbooks in Marathi. Other decisions will be made in the future", said Dr Joshi.