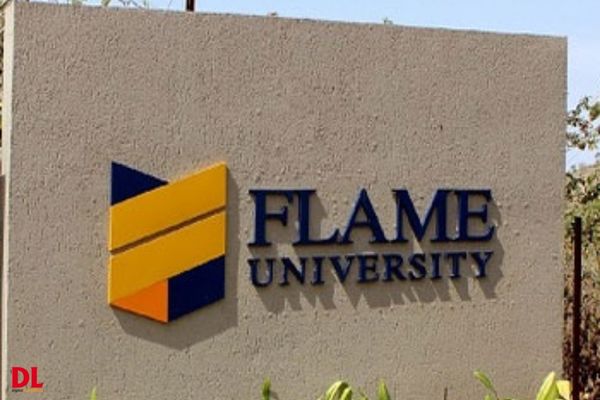 FLAME University has added a Bachelor of Design (B.Des) degree for undergraduate students, expanding the design minor that is already available. The programme will prepare students for a rewarding career designing technology-driven human experiences, including digital and interactive interfaces, tangible interfaces, various forms of immersive storytelling, service design, and much more. It is rooted in liberal education and is focused on experience design.
"The concept of design today requires professionals to have an understanding of the traditional knowledge combined with elements of simplicity and practicality and yet have a finger on the pulse of the demands of the future. The B.Des program, with experience design as a major, is crafted for the future designer, who will not just be able to envision ideas and execute them, but also innovate by creating thought-provoking concepts. Our design education philosophy aims to equip students with relevant competencies and sharpen their skills through a practical and multi-disciplinary approach. The program, which has been created under the advice of some of the best minds from India and abroad, will be taught by faculty who are experts and bring in real-world experience. By the end of the program, students will be ready to take on challenges regardless of the complexities, showcasing the impact and value that design professionals bring to the table", said Prof. Dishan Kamdar, Vice-Chancellor, FLAME University while announcing the launch of the program.

The practice of design now involves more than just constructing things; it also entails taking a holistic approach to opportunities and the demands of the modern environment. The B.Des programme leverages FLAME University's liberal education philosophy to provide students with current and next-generation competencies that enable them to approach design holistically.
A highly illustrious advisory board, which includes none other than Don Norman (dubbed the "Father of UX Design"), Director of The Design Lab at the University of California, San Diego, USA, has approved the curriculum based on the insights provided by 50+ international design experts.

A talented group of full-time faculty experts with academic credentials from some of the most prestigious institutions will teach the B.Des programme, in addition to visiting faculty made up of business leaders.
The curriculum attempts to align with industry expectations and change with them, encouraging design skills through the interdisciplinary course-cross-pollination. The curriculum of the programme is based on "Experience-centred Design," created for the future designer, and it allows students to concentrate on the multidisciplinary nature of complicated problem-solving by integrating many viewpoints and encouraging novel ways of thinking and approaching problems.
To foster designers who are storytellers, makers and doers, and systems thinkers, FLAME has blended courses from the disciplines of Design, Humanities, Management, Social Sciences, and Technology. It intends to foster the development of a reflective design-oriented mindset.