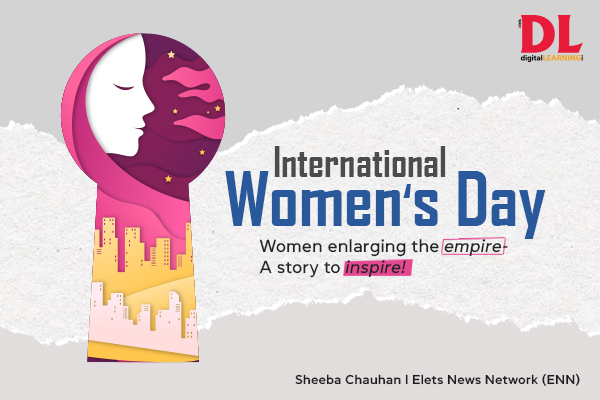 Worldwide, women's equality has always been the talk of the town. But it's 21st century and women are making headlines for contrasting matters now. They are breaking the ceiling in every way possible. Be it any industry, you can find a woman who is leading it all with her incredible skills. To mention a few, we have Leena Nair, CEO, Chanel; Roshni Nadar, Chairperson, HCL; Vanitha Narayanan, MD, IBM India; Neelam Dhawan, MD, HP India; Falguni Nayar, Founder, Nykaa; Indra Nooyi, CEO, PepsiCo and a lot more. They all are leading some top brands and that too with grace and making profitable businesses.
Talking of the education industry, they have always been the queen. This story is basically about some of the queens who are ruling their empire with ace. In an exclusive conversation with some top educators and education leaders, I dug out their success stories that can inspire every newcomer inside and outside the industry.
Dr. Sindhura P, Director, The Narayana Group shared, "I am inspired by the transformative power of education, and at the Narayana Group, we have been instrumental in bringing about change in the lives of countless students and their families.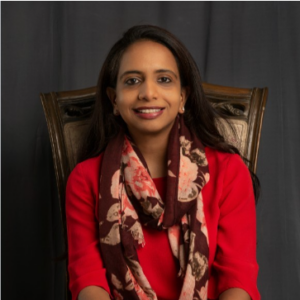 As a second-generation entrepreneur, I faced the challenge of expanding the Narayana Group while maintaining our core values. I knew that our human capital was the key to success, and I focused on identifying and nurturing competent individuals within the organization. This approach has paid off tremendously, as we have expanded from 2 states to 23 states since 2011 and now cater to over 6 lakh students.

One of my proudest achievements is the integration of technology into our pedagogy. With the development of our in-house learning app, nLearn, we have been able to provide outcome-oriented learning to our students. During the pandemic, we were able to seamlessly transition to online learning, thanks to the groundwork we had laid with nLearn. Our app has now become an integral part of our teaching process, providing a comprehensive and well-rounded education to our students.
I am driven by the belief that every student deserves access to quality education, regardless of their socio-economic background. Through the Narayana Group, we have been able to bring about change in the lives of countless students and their families. I am proud to be a part of an organization that is making a real difference in the world.
I have achieved success by being an enabler. For me, the key attributes of a successful leader are the ability to listen with empathy, to identify and reward competence.
By being attentive and drawing on the experience of our senior leadership, I can harness their knowledge and expertise to deliver excellence. At the same time, I incentivize and encourage younger employees to innovate by rewarding their competence. This approach has helped me to create a positive and collaborative work environment where everyone feels valued and respected.
As a woman in leadership, I feel a responsibility to inspire other women to follow in my footsteps. I do this by leading by example, by sharing my experiences and insights, and by mentoring other women. I always advise young women to gain deep knowledge of the industry first, to keep themselves updated, and to ensure that competence complements their passion. Beyond that, I encourage them to be open-minded, curious, and willing to learn. These are essential traits for anyone aspiring for success.
In today's fast-paced and competitive world, it is important to have leaders who are empathetic, competent, and collaborative. I will continue to work hard to create an environment where everyone can thrive and succeed."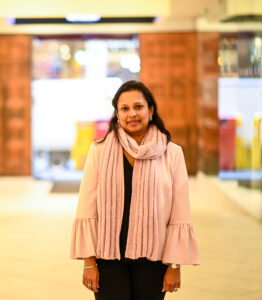 Seema Shah, CEO, IAEC Education shared, "Happy International women's day to every beautiful woman. As we celebrate this special day across the globe to recognise, appreciate the contribution and achievements of all the women, I truly admire their amazing deeds and significant contribution in every field.
This is also an opportunity I take to thank all the hardworking women who have worked in the past and are currently working with IAEC Education from different walks of life and have brought a wide range of skills and achievements. During my tenure at IAEC in the past 22 years, we had 80% of female team members and it has truly been an amazing journey. This has made me believe that those organisations flourish well where women are given equal respect and opportunity. Our success is indeed built upon all the utmost zeal and enthusiasm shown by wonderful women in every part of IAEC.
This women's day, I take this opportunity to celebrate respect, appreciation, love and care toward women across the globe. Today's women must realize their strengths and abilities and step out to contribute their best to society and the world. On this special day, I would like to encourage each woman to understand their importance and have the courage to build their own progress."
Dr Lara Nabil Abdallah, Director of Education shared, "My ultimate dream was to pursue a teaching career in Mathematics and continue the legacy of my mother. When I was in university, I envisioned myself as a passionate and dedicated Mathematics teacher who inspires learners to see and discover beauty. Being a global citizen and a lifelong learner, I pursued my Master's and PhD Degrees in Education. From a high school teacher, I reached greater heights as an academic manager, curriculum specialist, and school principal.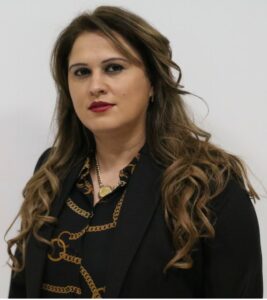 As a female leader, I have faced a multitude of challenges throughout my career. In the past, there were seemingly evident gender stereotypes against women who are in leadership positions as well as resistance within organizations that lean on patriarchy. Negative perceptions towards women leaders including resistance and lack of support have untoward effects. The hardships allowed me to encourage and equally empower other women under my leadership to reach greater heights.
For our future world leaders, my advice is simple and straightforward – never stop learning! Always remember that a leader is a lifelong learner. As you aspire to achieve excellence in your craft, you must adopt a growth mindset that will allow you to constantly upgrade and up skill. Be eager to unlock your potential by learning from failures as well as from the feedback of others. What gives you an edge in this competitive society is your humility to acknowledge what you are lacking and your willingness to learn and improve. Invest in yourself and invest in the future."
Sonia Nagpal, Principal, Gitanjali Vedika School shared, "Innovation, technology and gender equality were rarely heard of, in the times when I was schooling. I faintly recollect that the first time I worked on a computer in school was in 1987. Everyone including me was in complete 'awe' of the machine that could do so many things. I also reminisce the time when my father sat me down and discussed with me about what I wanted to do after my graduation, and he encouraged and supported me in my decision of pursuing my Post Graduate Diploma in Systems Management from NIIT in the year 1992.
Fast forward to 2023, even after 36 years, we see a smaller number of girls as compared to boys, who are literate and who have access to digital devices, digital content, and the internet. And as educators, we know that we must take that leap to bring about gender equality. At school, we as teachers exemplify -no gender bias -when we take up responsibilities, enroll in upskilling courses, address our colleagues, and try to use gender-neutral terminology when teaching our students. Our students imbibe these observations into their personalities. We, along with our Counsellor, also connect with the parents on a regular basis to remove any biases that they may have and ensure that they reinforce the same practice at home.
In the past, we have had many informative sessions on innovation and technology conducted by Mahindra and Mahindra, ISRO, MSME and many others and we will continue to give our boys and girls such experiences which will in future boost national progress."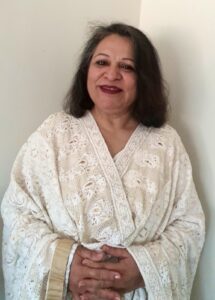 Aradhana Rana, Director, The Icon Public School shared, "I was once an ordinary girl who didn't make world headlines while growing up, but I have the gratification of knowing that I made a positive difference in the world around me. Although I am not the sun, I am like a small lamp that breaks through the darkness, and that is enough for me to celebrate life!
Growing up, I was surrounded by strong women, particularly my mother who single-handedly raised me with the shield of good education, despite society's challenges. Education was not merely a collection of degrees for me; it was a gateway to my mind. Studying in good institutions is a life-building experience. In school and college, we were exposed to some of the best minds in the field, which served as our early role models. This motivated me to strive for intellectual heights, which later became the driving force in my leadership roles.
I am not sure when I transformed from a shy, inhibited, and unambitious young girl into a confident, self-assured, and open-minded leader, but I am aware that my college mentors had a significant impact. This realization has been the focal point of my growth, and I believe that the most significant achievement in life is the influence one has on the young generation to make them enlightened adults who can carry the torch of wisdom into the world of tomorrow. Therefore, if you occupy a leadership position, your life must be an example for others to emulate.
Looking back on my life's journey, I am immensely satisfied with my crowning glory, the Icon Public School, which I founded 18 years ago. It has positively impacted the lives of hundreds of students since its inception, and I know that my life has been well-lived! Along the way, I have become an author, motivational speaker, parenting coach, and trainer, among other things, but these were by-products of my passion for learning throughout my life."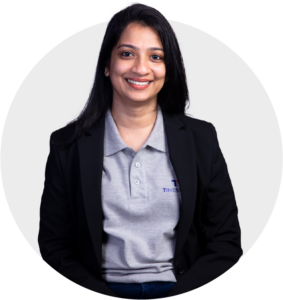 Neha Jhunjhunwala, Head, Digital Products and Strategic Initiatives, TimesPro shared, "As an engineer by qualification, I saw a gender imbalance in the field and moved to finance. Over the years, I have found my way back into tech. Being an engineer with good analytical skills made me return to data and tech.
We are now witnessing a shift among organisations; that promote inclusivity and provide equal opportunities for women. At TimesPro, we have a good ratio of men and women, with several teams led by women. However, the gender ratio across the industry can be challenging for talented women who are not extroverts or those who are not assertive. I believe that women who face the glass ceiling should continue to be passionate and persistent in achieving their goals. Women should not back down from their beliefs and pursue their ambitions."
Guiding forces: I've always had good role models and mentors and that can make a huge difference for a lot of women.
How I inspire other women: Firstly, I would like to extend more opportunities to women. Secondly, with encouragement and backing, they learn to be innovative and explore new horizons. I continue to motivate my team by giving them confidence, self-belief, and mentorship. If they need assistance, I try to be there to guide them.
I believe men and women shouldn't be judged based on their gender but by their attitude towards work. I believe, leaders should empathise with their colleagues to ensure a healthier working environment. For instance, working parents find it challenging to work all-nighters, and I have tried to make amends to try and change the work culture and bring those points across to appropriate forums.
I believe that we should stop celebrating women only on Women's Day, and every day should be a day of equality. Every day should be considered an opportunity for women to make a difference.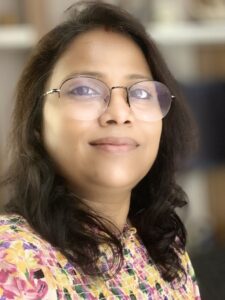 Hansa Mondal, Founder and COO, Ssoftoons Media Entertainment LLP shared, "Ssoftoons Entertainment Media LLP an animation production house that I started with my husband, Sourav Mondal, in the year 2001. Over the years, our company has developed numerous animated projects that have garnered immense success and recognition.
As a woman in the field of animation, I have faced my fair share of challenges. However, with the support of my family and the drive to succeed, I persevered and carved out a niche for myself in this male-dominated industry. Through our work, we have not only provided entertainment but also contributed to education and awareness. Our projects have been used as teaching aids in schools, and we have created animated videos on social issues such as women empowerment, environmental conservation, and mental health.
As a female entrepreneur, I believe in empowering other women to follow their dreams and pursue their passions. Our company has a diverse workforce that includes many talented women who are making significant contributions to the animation industry. Innovation and technology have played a crucial role in our success. We have embraced the latest tools and techniques to produce high-quality animation that meets the needs of our clients and audience. Our work has been recognized by various awards and accolades, and we continue to push the boundaries of what is possible in the field of animation.
I believe my story is inspiring and highlights the importance of perseverance, hard work, and innovation for women who have the potential and are looking to create a name for themselves. As a woman in a male-dominated industry, I hope to inspire other women to pursue their dreams and break down the barriers that hold them back."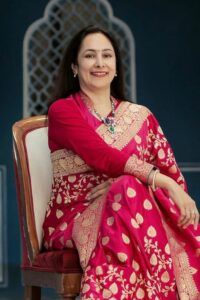 Dr. Neelima Kamrah, Principal KIIT World School Gurugram shared, "Training the trainers and preparing them to become future teachers. As a teacher, I started my career in 1993. I remember when I was in grade three I was given duty by my Principal to teach grade one students as too many teachers were on leave that day. My passion for teaching increased each year. I looked for an opportunity to teach my fellow colleagues or my juniors in college too. I was amongst the first batch of Intel to become a Master Trainer to train my fellow colleagues to make their lessons engaging with the help of technology."
Ranjita Raman, CEO, Jaro Education shared, "Breaking through the glass ceiling is not just about personal success, it's about creating a path for other women to follow. As a leading woman in the Edtech industry, I recognise the potential of technology to close the gender gap and provide new tools and solutions to overcome existing challenges and barriers. With the help of innovative technologies and a determination to challenge gender norms, I have been able to break down barriers and inspire others to do the same.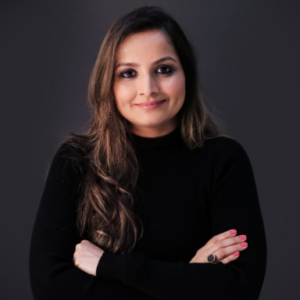 At Jaro Education, we understand the importance of closing the digital gender gap and ensuring equal access to opportunities. This requires investing in training and development programs for all employees, including mentorship and sponsorship initiatives that promote equal career advancement and leadership development. As we celebrate International Women's Day, let's recognize the achievements of women who have shattered the glass ceiling and continue to pave the way for future generations.
Through the power of technology and innovation, Jaro Education is committed to promoting gender equality and inspiring women to reach new heights. We believe in creating a world where women are given equal opportunities to lead and thrive. Let's come together to break down barriers and create a brighter future for women in the education industry."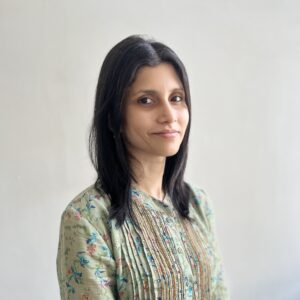 Radhika Zahedi, School Director, The Green Acres Academy shared, "My interest in "teaching" has always been strong, but I don't think I fully understood it until lately. Whatever you choose to call it—teaching, sharing information, or even "learning together"—it all boils down to advancing human potential. This is the reason education has always piqued my interest. When I was a junior in college, I began "teaching" on the weekends. For several years, I volunteered as a teacher with NGOs to instruct children from low-income households. While pursuing Engineering in college, I discovered afro-latin dance and became a Salsa dance teacher on weekends to large classes of adult students. These encounters gave me the intrinsic delight of imparting knowledge you are passionate about and the intrinsic joy of witnessing another person's face light up while learning something new.
A few years later, I came to the conclusion to take a career in education seriously. I started working as a teacher full-time at a nearby municipal school. I was able to properly move into choosing education as my field of study after spending just one fruitful year there and later I applied to Columbia University to get a master's degree in education, and for the subsequent 15 years, I have loved teaching and studying in the field of education.
In India for years, we have had excellent women in school leadership, and through the technological innovations, I am hopeful that this trend will continue as women take on more leadership roles in other sectors of the economy as well as in education."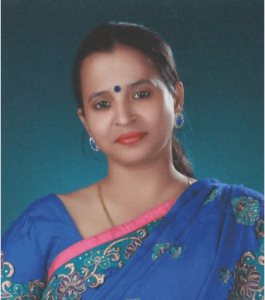 Rashmi Singh, Principal, Poddar Brio International School, Badlapur, Maharashtra shared, " The result of the preliminary examination was declared, with a score of 85%, in subjects like English, Hindi, Marathi, Science, History, Geography, but Mathematics, where I could just manage to pass with a score of 40% hardly. I had just 30 to 45 days as a study break before the final boards of grade 10 ( Secondary School Certificate), I knew that due to the preparatory break, it was only me who could better myself in my weaker areas.
Almighty enlightened me, and I started to reverse study with my preparations for the subject of mathematics from grades 6, 7, 8, 9, and 10 for clearing my missed concepts. It took some more days for me to become confident about 70 % of the topics in grade 10 math syllabus Gradually I strengthened my likeability for the subject and the desire to explore it and understand its beauty.
Thereafter I could score a decent grade in mathematics in grade board examination. As I graduated to grade 11, I stood as the top scorer in the subject of mathematics and became mentors to many of my fellow students. With a strong base in mathematics, I could top my Higher Secondary Certificate Examination. Thereafter I accomplished my post graduation in the subject of Physics aiming to help many such students like me to pursue higher studies by motivating them to overcome their hurdles by self-learning. To make students independent learners was the sole objective to pursue education as my career."
Dr Kavita Lohiya Bajpai, Education Leader & Edtech & Skill Development Mentor, Mumbai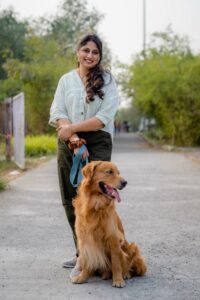 Dr Kavita Lohiya Bajpai is a highly inspiring multifaceted educator based in Mumbai, India. She has been working in the field of education for almost two and a half decades now, and her contributions to the field have been significant and far-reaching.
Dr Bajpai has dedicated her life to promoting education and empowering children from premium schools as well as weaker economic backgrounds, and her work has touched the lives of thousands across the country. Bajpai's journey as an education leader began in 2008 when she started heading an international school of repute in Ahmedabad. Under her leadership and mentorship, many institutions have grown to become leading educational organizations, offering a range of programs and resources designed to support children's learning and development.
One of Dr Bajpai's key contributions to the field has been her focus on the holistic development of children. She believes that education is not just about academics but also about personal all-round development, and therefore, has designed programs that helped children develop their creative and social skills. Dr Bajpai's innovative approach to education has earned her widespread recognition and respect, and many educators across India have adopted and welcomed her methods and strategies whole-heartedly Bajpai's work with various organizations has also laid focus on empowering educators and establishing the pride in their profession along with the efforts of changing the mindset of people towards education, as one of the potential career options. She has led several initiatives aimed at improving the quality of education for girls especially and promoting gender equality Her contributions to education have been widely recognized both in India and on international platforms and institutions.
She has received several awards and honors for her work, including the prestigious Femina Magazine covering her story as one of the 50 most influential & inspiring women in the country in 2020. Poetry in herself, as well as a poetry love with a vision of working only for education & women empowerment till her last breath, brings her all the inspiration to create more avenues and hence she is already mentoring few successful EdTech startups besides developing a school with global vision & state of the art facilities.
Mamidi Suchitra Pawar, Principal & Correspondent, Manchi School shared, I am Suchitra M Pawar. I work for an NGO – INTERCULTURAL COOPERATION FOUNDATION in Hyderabad. I have been serving this organisation from the past 22 years. The NGO works to educate the underprivileged. It has school projects. My current role is Assistant Director for the NGO and Principal & Correspondent for one of the school projects of the organisation. I have been appreciated as a Young, Dynamic & Smart Leader to achieve positive change with good results in the performance of pupils and the staff within a short span. I train the staff; guide them with good professional etiquette and teaching skills to work smart. I am always been known as the best person, as a philosopher, a guide, and a motivator to the students and staff. As a calm-going, and always with a cheerful attitude and professional development, known as a role model to the students, especially the girls and women in the School. Being a girl child of my family and a woman, I understand the difficulties of a girl & a woman and the challenges they face. My patience & empathetic attitude of mine, made my students and the staff find a solution for their challenges and difficulties in learning and life.
Being accountable to an organization, holding a role in the education field, is always very encouraging and makes me more responsible towards women to keep up the work and to serve society. It boosts me to make more efforts to encourage women to come up and get confident to live a valuable life."
Sana Afreen, CCO and Asst. Director – Program Management, Rizzle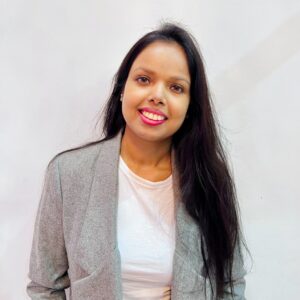 At 25, Sana had already achieved more than most people could dream of. She had graduated from a prestigious university and had quickly climbed the ranks at a leading tech company. But she knew there was more that she could do for herself and other women in the field.
Despite facing numerous challenges and barriers, Sana refused to let anything hold her back. She worked tirelessly to and worked in areas of innovative technologies and was soon recognised as a leading expert. She mentored other women in the industry, helping them overcome their own obstacles and achieve their goals.
But Sana didn't stop there. She recognised that the tech industry was still largely male-dominated and that women were often marginalised and excluded from critical decision-making processes, she was always vocal about it.
Working in a startup, Sana worked on several innovative tools and programs that helped break down barriers. s and support, and helped them to develop the skills they needed to succeed.
Despite facing many obstacles and setbacks, Sana never lost sight of her vision. Her determination and dedication paid off, Today, Sana is widely recognised as a leader in the field and is inspiring countless women to pursue careers. Her achievements serve as a powerful reminder of the importance of innovation, technology, and gender equality in driving positive change in our world.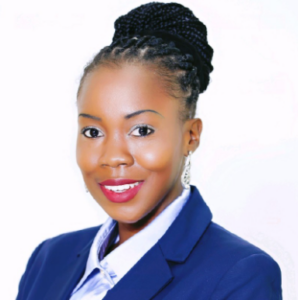 Abigail Alexis-Olubuyide, Primary School Headteacher, Wesgreen international school shared, "I have certification in Neurolinguistic Programming and Counselling Skills. I have a Bachelor of Science in Psychology, a Postgraduate Certificate in Education, a Master's in Educational Leadership and Management, and a National Professional Qualification in Headship (NPQH). I am currently pursuing my Doctorate in Organisational Leadership.
When I first came to the UAE eight years ago, I had one vision: to become a headteacher in a primary school. I've always loved children but having two of my own – now of school age – made me more determined to ensure that they entered an education system that was committed to providing them with the very best, academic and pastoral experience possible.
Yes, as a class teacher, my ambition was a distant dream. I faced difficulties, as most people do, climbing their career ladder. Still, I remained strategic in my approach, resilient in the face of setback, and determined in my resolve. We live in a time where we can make dreams come true. If our minds can perceive it, we can achieve it; women all over the globe need to focus on what they want to achieve and then get it.
It is time to innovate. Think outside the box. What problem exists in the world that you have the solution to? Once you find it, get out there, show up and fix it. The world needs more people like you – break the glass ceiling."
Nellie Ahmed, Founder, Maria Public School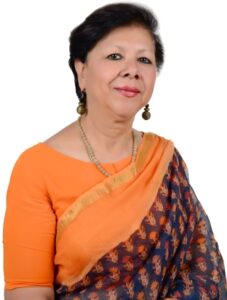 "It is often the small steps, not the giant leaps, that bring about the most lasting change" as said by Late Queen Elizabeth II which sums up my story so far. And the woman who gave me wings to explore, to rise when I faltered, was my mother Mrs Sophia Z Ahmed.
It so happened that I started Maria Montessori House of Children in 1988 with one child. Slowly the numbers increased, my well-wishers and friends trusted me and put their wards under my care. From driving around to picking up the little ones from their homes, bringing them to school and dropping them back in their nests was my responsibility. As was mentoring and looking after the nitty gritty of a school with a handful of dedicated staff.
The sweat and toil resulted in Maria's Public School, a senior secondary school with 2200 students.
When I see hosts of happy, confident, committed children in my school, cutting niches for themselves worldwide, making a difference in the lives of people they encounter, I realize that I had taken the right decision back then, when women entrepreneurs were unheard of, in the male dominated field.
With 250-member staff, a majority of which are women, the school has become a premier institution in the northeast with international exposure.
I travelled far and wide – networking, bringing in the best of facilities to our children and pioneered many ventures in this region from starting inclusive education, to sending children to participate in the United Nations General Assembly Hall for six consecutive years,   initiating Model United Nations in school, being the national coordinator school of US based Green Schools Alliance, to being a global member of Round Square – to name a few.
We have been fortunate to be awarded by many reputed national and global organisations which inspire us to keep seeking the stars.
The Pandemic made us digitally smart and we believe in skill education and Artificial Intelligence which will be the deciding factor in the foreseeable future. This is the 21st century and we are ready to thrive.

br>