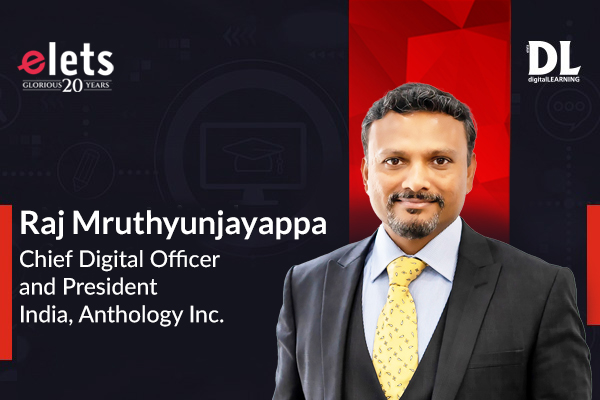 In today's rapidly evolving world, where technological advancements have permeated every aspect of our lives, the realm of education is no exception. According to the United Nations Populations Fund (UNFPA) projections, India will continue to have one of the youngest populations in the world until 2030, boasting nearly 140 million college-aged individuals. This demographic shift, accompanied by the growing comfort of the youth with technology, presents a window of opportunities for the popularisation of educational technologies. In fact, recent research by McKinsey reveals that more than 60 per cent of students prefer using new classroom learning technologies. Embracing smart education is poised to be game-changing in this regard as it makes education enjoyable, engaging, efficient, effective, and ethical. It holds immense potential to revolutionise the way we learn and thrive in India's higher education landscape.
With increasing internet speeds, cloud computing advancements, and the availability of information anytime and anywhere, traditional teaching approaches are being replaced by new learning models, including distance learning, mobile learning, personalised learning, flipped and blended learning, social collaborative learning, and game-based learning. Embracing these changes, smart education or smart learning environments have emerged, integrating pedagogy, technology, and novel teaching approaches to enhance learning. Smart education, which encompasses not only technology but also innovative approaches to teaching and learning has emerged as one of the top global trends of 2023.

Smart education has gained significant traction worldwide, as evidenced by the implementation of smart learning environments in various education systems. Various studies across the globe have evidenced the importance of incorporating smart education into our curriculum, as it offers significant advantages in student performance, engagement, and knowledge retention. A study conducted at the School of Electrical and Computer Engineering of the National Technical University of Athens, Greece, revealed that challenge-based gamification, which is a great example of a smart learning environment, improved student performance by an impressive 89.45% compared to lecture-based education, resulting in an overall performance increase of 34.75%. Another study by the Federation of American Scientists demonstrated that students recall only 20% of what they hear, but when gamification is used, enabling students to perform tasks themselves, an astounding 90% retention rate is achieved.
Moreover, the National Education Policy (NEP) 2020 emphasizes the importance of innovative pedagogy and smart learning environments. Educational institutes in India should focus on incorporating smart education to stay ahead in the global learning landscape. This incorporation demands a focus on five crucial aspects: making education enjoyable, engaging, efficient, effective, and ethical. Enjoyable and engaging smart education can leverage augmented reality (AR) and virtual reality (VR) technologies to create immersive learning experiences, enabling students to explore complex concepts and virtual environments. Collaboration tools, discussion forums, and social learning networks should be considered to foster peer interaction and collaborative problem-solving, boosting student engagement and motivation.
Efficiency and accessibility are key considerations in smart education. Integrating learning management systems (LMS) and digital tools can automate administrative tasks, improve communication, and expedite processes. The LMS market in India is projected to grow at a Compound Annual Growth Rate (CAGR) of 20.58% during the forecast period 2021 to 2026, which would help Indian universities to make eLearning sustainable in the long run. This would help in providing online evaluations and personalized feedback to enable targeted coaching while providing instructional content in regional languages ensuring accessibility for diverse linguistic backgrounds. Embracing efficiency and accessibility in smart education empowers institutions to optimize resources and provide equitable learning opportunities for all students.
The goal of smart education in India should be to deliver successful educational outcomes. Data analytics and artificial intelligence (AI) can track student progress, identify learning gaps, and provide personalized interventions. According to a study by UNICEF, AI-driven personalized feedback can help reduce India's dropout rates, which are 4% at the primary level and 20% in higher education. Moreover, adaptive learning algorithms can adjust the difficulty and pace of education to cater to individual needs. Learning analytics assist educators in refining teaching methods and improving overall effectiveness.
Ethical considerations should be integral to smart education, where stricter measures need to be introduced to ensure data privacy and security, safeguarding students' personal information. Educational institutions should take precautions to manage students' online actions and development appropriately and with integrity. Smart education platforms should also aim to promote inclusivity and diversity by providing equal learning opportunities to all students, regardless of their backgrounds or geographical locations.
Embracing smart education is crucial for India's educational institutions to keep pace with global advancements. By creating enjoyable, engaging, efficient, effective, and ethical learning environments, India can foster innovation, cater to diverse needs, and deliver successful educational outcomes for all learners.
Views expressed by Raj Mruthyunjayappa, Chief Digital Officer and President- India, Anthology Inc.