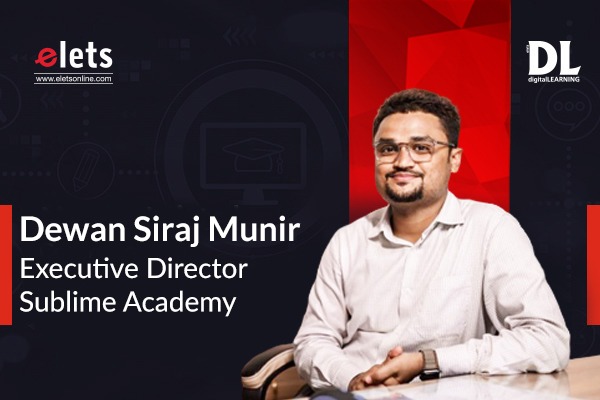 Technology guides the modern world – Educational Technology can prepare the students for real world.
The use of technology in education is the need of the hour. In today's technology-led world, learning how to use technology is very important for a child. Technology enables a child to engage with the learning process and plays a positive role in the child's learning and development.

Using technology makes learning more entertaining for toddlers and preschoolers. Some children naturally don't love to go to school. Digital classrooms create an entertaining space and make them fall in love with the school.
It is important for students to learn technology skills to become future-ready and compete globally. Children can now use technology to write and illustrate. Educational Technology familiarises students with modern technology. It familiarises a child with software and apps like presentation tools, spreadsheets, word processors, etc. Educational games can help children develop critical thinking, problem-solving, and decision making skills.
National Education Policy (NEP 2020) has laid great emphasis on the use of technology in education. National Educational Technology Forum (NEFT) has been created to integrate technology into different aspects of school & higher education. At Sublime Academy, we have transformed into a Digital-Tech school. We have powered our curriculum with Lead, a school Edtech company. We are the first school in the Barpeta district to do so. Transformation into Digital-Tech has benefitted our students. Learning has become more engaging with our multimodal learning process. Our Audio-visual content and grade-wise activity kits don't just make learning fun for students but also help in a better understanding of concepts. Our QR code-enabled books facilitate digital visualization. Blended learning at Sublime, is making our students future ready.
Views expressed by Dewan Siraj Munir, Executive Director, Sublime Academy