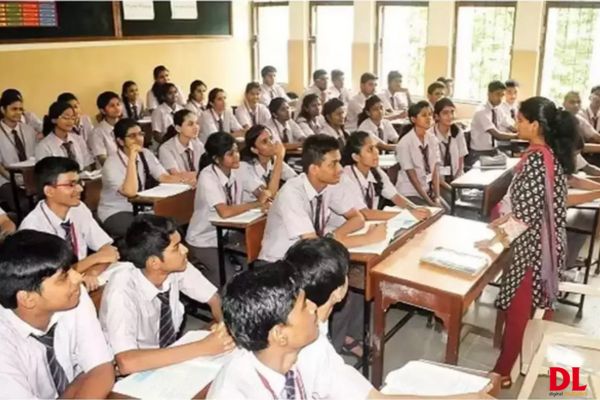 NCERT has notified two committees to create new textbooks and school curriculam under the National Education Policy 2020. These committees are comprised of specialists in a variety of disciplines in addition to academia. Members of the core group come from a variety of professions, including philanthropy, athletics, music, the business world, government, higher education, and policy-making.
The 19-member National Syllabus and Teaching Learning Material Committee (NSTC) includes Sudha Murthy, chair of the Infosys Foundation, Sanjeev Sanyal, member of the economic advisory council to the prime minister, Bibek Debroy, chairman of the economic advisory council to the prime minister, music legend – Shankar Mahadevan, U Vimal Kumar, a former Indian badminton player, Sujatha Ramdorai, professor at Canada's University of British Columbia, and Surina Rajan (retired IAS).

The National Curriculum Frameworks Oversight Committee (NOC), which is made up of Manjul Bhargava of Princeton University, Anurag Behar, CEO of the Azim Premji Foundation, and Indian billionaire businessman Sridhar Vembu, will provide assistance for the committee. M C Pant, Chancellor of the National Institute of Educational Planning and Administration, and Professor Manjul Bhargava share leadership of the NSTC. The committee has also been given the authority "to appropriately revise the existing textbooks of classes I and II to ensure smooth transition from classes II to III".
The textbooks and other materials will cover all curricular areas and the subjects contained within that are a component of the NCF-SE (National Curriculum Framework – School Education), as well as its accompanying materials such teacher handbooks, according to the terms of reference for NSTC.
Curricular area groups (CAGs) will work with the committee to create textbooks and other teaching resources for each subject. Additionally, the committee is "free to invite other experts for advice…"
The Central University of Punjab's Jagbir Singh serves as the NOC's chair, and its mandate is to assure "complete alignment of the curriculum, textbooks, and other teaching and learning materials to NCF-SE 2023. The NSTC has been handed to the NOC with various forms of support and facilitation.