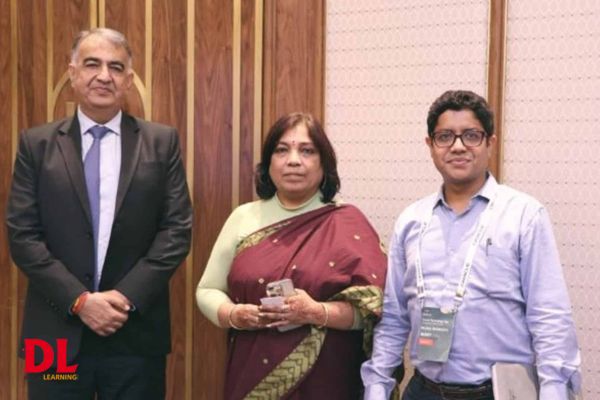 The Indian Ministry of Education(MoE) has selected Oracle Cloud Infrastructure (OCI) to upgrade the nation's Digital Infrastructure for Knowledge Sharing (DIKSHA) national education technology platform, according to a recent announcement from Oracle. By moving, DIKSHA will be able to cut its IT expenses while improving accessibility. The portal supports 1.48 million schools and is accessible in 36 Indian languages across India's 35 states and union territories. OCI will work with the Ministry of Education to use DIKSHA to make educational materials available to millions of Indian students, instructors, and collaborators as part of the multi-year collaboration arrangement.
The Digital Public Infrastructure (DPI)[1] project known as DIKSHA was created for foundational learning programmes and classroom education. It is one of India's biggest and most successful DPI[1] efforts. The EkStep Foundation's open-source Sunbird platform, created by the DIKSHA, assists teachers in promoting inclusive learning for impoverished and disabled student communities across the nation. More than 11,000 authors' content is accessed by more than 200 million students and 7 million teachers from public and private institutions. From sources including the National Council of Educational Research & Training (NCERT), Central Board of Secondary Education (CBSE), and State Council of Educational Research and Training (SCERTs), users of the platform stream 1.2 petabytes of text and video content per day. Since moving to OCI, DIKSHA has gained greater scalability, security, cost effectiveness, and the ability to adjust capacity based on demand, enabling DIKSHA to deliver more content and serve more students and teachers as the platform grows.

India continues to have one of the largest knowledge economies in the world, and education is a key pillar for economic progress. According to Dr. Indu Kumar, Head of Department, ICT and Training, Central Institute of Educational Technology (CIET), National Council of Educational Research and Training (NCERT), Ministry of Education, Government of India, we must embrace modern tools and technology to make education more easily accessible and securely accessible to everyone.
"Moving DIKSHA to OCI will be crucial to improving India's educational system. According to Nandan Nilekeni, Co-Founder and Chairperson of the EkStep Foundation, "DIKSHA helps India's DPI ambitions in the area of education and is driving population-scale deployments, which can be difficult in a heterogeneous country like India. "This collaboration could serve as a model for other countries around the world and is an important step in our effort to realise Digital India in the age of AI."