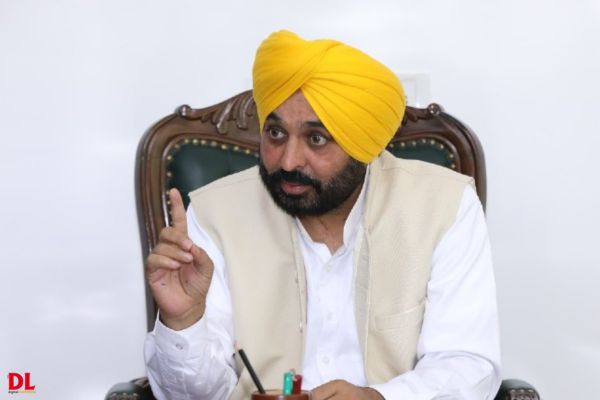 Bhagwant Mann, Chief Minister of Punjab, sent out the first group of headmasters for specialised training at the Indian Institute of Management (IIM), Ahmedabad, in yet another ground-breaking move meant to spark a revolution in the educational field.
The Chief Minister declared that it is a grand day in the history of the state while speaking with the media after flagging off the group of headmasters. He stated that the current batch is traveling to Ahmedabad to increase their level of knowledge, whilst delegations of Principals are returning after obtaining training in Singapore. Bhagwant Mann said that the single motive is to ensure that students of the government schools in the state get a quality education. So that they can compete with their convent-educated peers across the globe.

According to the Chief Minister, just as exceptional coaches make excellent players, a modern teacher will contribute to developing capable pupils for the future. The state government, according to him, has ample resources to support the education sector, and every effort will be made to guarantee that children receive high-quality instruction. Bhagwant Mann predicted that, as a result of the state government's tireless efforts, Punjab will soon become a national center for high-quality education.
Bhagwant Mann claimed, however, that he attends some sort of function every day to guarantee the welfare of every segment of society. He declared that it is the responsibility of his government to safeguard the wellbeing of every segment of society and that nothing would be spared in the pursuit of this admirable goal.
The Chief Minister claimed that after taking office, he immediately set out to resolve all the legal and administrative snags in order to regularise the employment of 12710 teachers. According to Bhagwant Mann, the goal was to provide the teachers' financial security since he is adamant that only when their futures are safe will they be able to change the course of their pupils' lives. The genuine issue facing each employee, for which the state administration is already exerting every effort, would be resolved, he claimed.