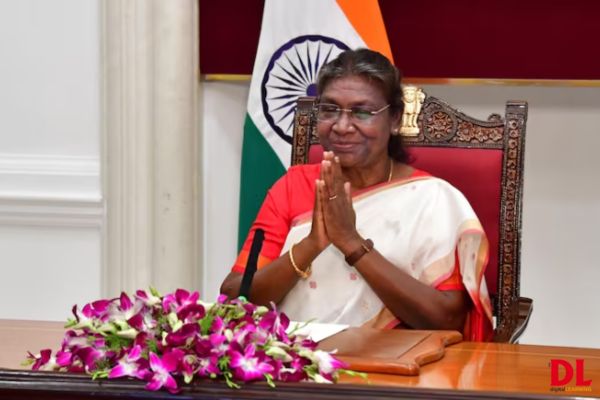 President Droupadi Murmu will present the National Teachers' Award 2023 to the 75 selected honorees today at Vigyan Bhawan in New Delhi. Dharmendra Pradhan, the Minister of Education, had formed three distinct independent national juries of distinguished people to pick the instructors.
Each awardee will receive a certificate of excellence, a 50,000 cash prize, a silver medal, and the opportunity to meet the Hon'ble Prime Minister Narendra Modi.

This year, 50 school teachers, 13 college instructors, and 12 teachers from the Department of Skill Development and Entrepreneurship will be honoured, according to the Ministry of Education.
"The purpose of the National Teachers' Award is to celebrate the unique contribution of teachers in the country and to honor those teachers who, through their commitment and dedication, have not only improved the quality of education but also enriched the lives of their students," the ministry said in an official statement.
Every year, the Ministry of Education's Department of School and Literacy organises Teachers' Day festivities to present national prizes to the top teachers in the country. According to the government, these teachers are chosen through a "rigorous and transparent selection process."
According to the statement, the award has been extended to professors from the Ministries of Higher Education and Skill Development and Entrepreneurship.
"With a view to recognize innovative teaching, research, community outreach, and novelty of work the nominations were sought in online mode to maximize participation (Jan Bhagidari)," the Education ministry added.