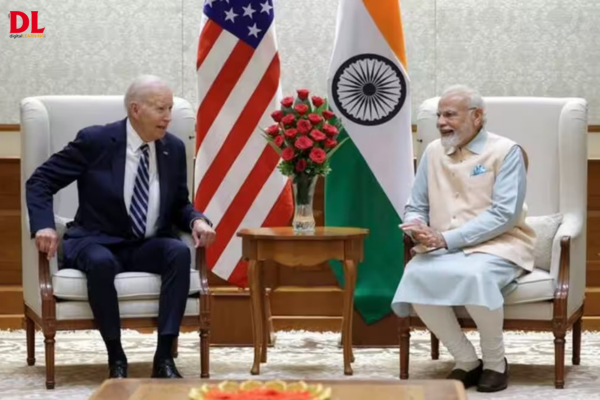 In the bilateral talks held, US President Joe Biden and Prime Minister Narendra Modi welcomed the increasing academic partnerships between Indian and American higher education institutions. Also, the establishment of a Global Challenges Institute to advance research on sustainable energy, agriculture, health, and pandemic preparedness was also discussed in the bilateral talks.
The joint statement released mostly restated the promises made on education during Modi's visit to the United States in June.

"The leaders welcomed the signing of an MoU between Indian universities, represented by the Council of Indian Institutes of Technology (IIT Council), and the Association of American Universities (AAU) to establish the India-U.S. Global Challenges Institute, with a combined initial commitment of at least US$10 million", reads the statement.
Leading research and higher education institutions from India and the United States, including those that are not members of the AAU or IIT Council, are anticipated to join forces to form the Global Challenges Institute. The institute will work to advance research in several areas, including advanced materials, telecommunications, artificial intelligence, quantum science, sustainable energy and agriculture, health and pandemic preparedness, and semiconductor manufacturing.
Earlier this year, the Union Minister of Education, Dharmendra Pradhan, welcomed its establishment of the institute in June, saying that "the formal partnership, with its complementary expertise and incorporation of industry collaboration and startup enablers, will facilitate free flow of ideas, student exchange, and joint IPRs."
"The leaders also welcomed the growing number of multi-institutional collaborative education partnerships, such as those between New York University-Tandon and IIT Kanpur Advanced Research Centre, and the Joint Research Centres of State University of New York at Buffalo and IIT Delhi, Kanpur, Jodhpur, and BHU, in the areas of critical and emerging technologies," the joint further reads.
2020 saw the commencement of a combined Ph.D. programme in computer science and electrical engineering between the Tandon School of Engineering at NYU and IIT Kanpur, with half of the programme likely to take place at either university. The State University of New York at Buffalo and IIT Delhi jointly hosted a conclave in May of last year with "the goal of establishing a multi-Institutional centre for Education, Training, and Research in Nanomaterials, Biotechnologies, AI and Machine Learning, and Photonics and their interfaces." Several institutions, including Ashoka University, IIT Kanpur, IIT Bombay, IIT Jodhpur, and IIT BHU, participated in the conclave.