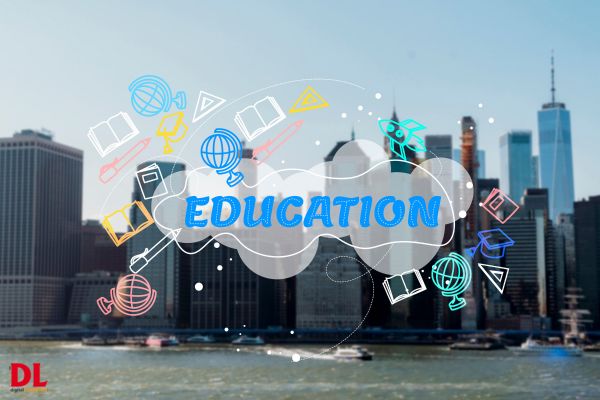 The global Higher Education Market was valued at USD 506.54 billion in 2022 and is anticipated to garner USD 860.11 billion in revenue by 2030, exhibiting a CAGR of 7.03% from 2023 to 2030, according to a recent report published by Kings Research. Major drivers impelling this growth are the rising adoption of higher education tools and services, along with the increasing number of students enrolling in postsecondary institutions. Numerous opportunities for higher education vendors are anticipated to arise as a result of rising international student mobility, prominent government initiatives, and rising funding in the education sector.
The higher education industry has expanded rapidly in recent years, attracting a wide range of participants including private and public institutions, educational organisations, as well as government bodies, and ministries of education. The usage of education technology, which enables better communication between students and educators, is increasing as a result of a greater emphasis on technology adoption in the education sector. Higher education institutions are competing to attract international students and faculty members while seeking collaborations with foreign universities and commercial partners for research resources and financing opportunities, which ultimately support market growth.

Competitive Landscape
Leading market participants are employing a range of business growth strategies, including partnerships, mergers & acquisitions, product innovations, and joint ventures to increase their market share. These strategies are aimed at expanding their product portfolios and enhancing their market shares across various regions through investments in R&D activities, the establishment of new manufacturing facilities, and the optimisation of supply chains.
The key market participants involved in the global higher education market include Brain4ce Education Solutions Pvt. Ltd., Coursera Inc., Harvard University, University Learning Solutions GmbH, Massachusetts Institute of Technology(MIT), University of Oxford, and Simplilearn Solutions.
Acceleration Due to Increasing Number of Undergraduate Students
The undergraduate segment dominated the global higher education market in 2022 and is estimated to retain its market position through the forecast period, registering a robust CAGR of 7.87% over 2023-2030.
The growth of the segment is associated with the range of academic years between high school and obtaining a master's degree. By 2030, it is expected that there will be close to 300 million undergraduate students. Between the years 2023 and 2030, the number of people opting for Ph.D. degrees is expected to steadily increase.
Convenience of Offline Education to Boost the Growth
The offline segment held the largest market share in 2022 and is foreseen to continue leading the market with a speculated CAGR of 6.78% through the projected period. Traditional educational methods and student choices are key factors contributing to the market's growth. However, the online education segment is set to experience the fastest growth rate through the review timeline due to increased internet penetration, technological advancements, and evolving trends in online education. The ability to download and record modules is one of the key features of online education that enables students to revisit their studies at any time. North America, Europe, Asia Pacific, Middle East & Africa, and Latin America are the major regions to witness the growth.
APAC to Lead the Global Higher Education Market
Asia Pacific is projected to lead the global higher education market, expanding with a CAGR of 8.17% through the forecast timeframe. Growing public awareness of the value of higher education, particularly in developing nations, is a key factor propelling regional market growth. Government policies that support citizens' intellectual, economic, and social development are the driving forces fueling the growth of the regional market. China holds the largest revenue share in the Asia-Pacific region, mainly due to its large population. Moreover, India is projected to experience significant growth at over 8% CAGR between 2023 and 2030.