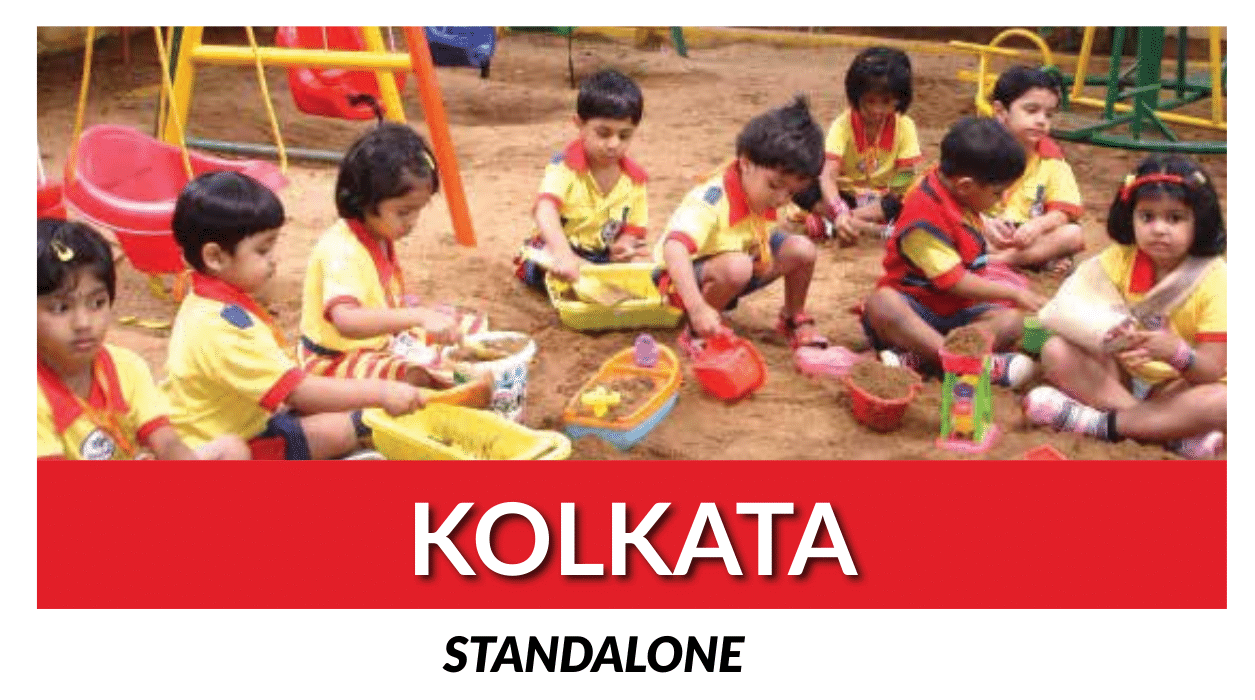 1 Mongrace Montessori House, Short Street

It implies a home where children are allowed to progress in an environment reminiscent of their homes instead of being exposed to the dull atmosphere or regimentation of a class room of a school.

2 Bubble Blue Playschool, Salt Lake

Founded in 2007, it focuses on four areas of development such as emotional development, interactive development, psychological development and moral development.

3 StarKids, Rajarhat

It aims to provide optimal learning environment and a curriculum to foster all round development of a child, including academic achievement and life-skills enrichment.

4 Prarambh Preschool, B T Road

It is a renowned preschool in Kolkata which provides an ideal teaching and learning environment with safety and hygiene. It has a student ratio of 1:15.

5 Stepping Stones Preschool, Salt Lake

It is an English medium co-educational school, providing the best learning environment and quality of education.

6 Montessori Bal Nilaya, Lake Gardens

Montessori Bal Nilaya, located at Lake Gardens in Kolkata, is a Montessori school founded with a mission to provide high quality pre-primary education to each child. The school provides a safe, nurturing and positive learning environment for children.

7Little Scholars, Sarat Bose Road

Little Scholars, Sarat Bose Road, Kolkata is a well known preschool which follows the Montessori Method of Early Childhood Education (ECE). The school's holistic and child-centred philosophy offers children a full preparation for their lives ahead.

8 Young Learners, Salt Lake

Young Learners, located at Salt Lake in Kolkata, is an English medium, co-educational preschool, offering children a comprehensive early childhood learning experience. Young Learners offer high quality preschool and kindergarten programs that nurture and respect the uniqueness of every child.

9 Disharee Montessori House, Ballygunge

Disharee Montessori House, Ballygunge, Kolkata was started by Reeta Basu and Rita Bose on July 1, 1986 with five children to offer its students a perfect mix of academic, co-curricular and extra curricular activities necessary for the all-round development of students.