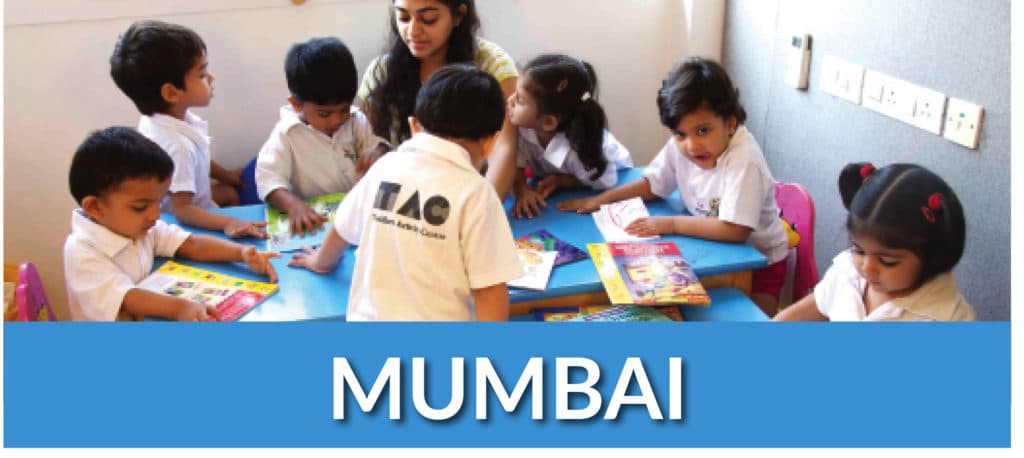 1 BESANT MONTESSORI SCHOOL, Juhu..
6 CHILDREN'S NOOK, Gamdevi..
The school encourages innovation and cre¬ativity among children so that they are well equipped to face the competitive world.
Founded in 1984 by the JBCN Group, the school's curriculum is a blend of the Montessori, play way and gurkul teaching methodologies..
2 HARMONY MONTESSORI, Khar West ..
7 SPRING BUDS INTERNATIONAL, Lamington Road ..
The school aims to prepare and teach values, build awareness and instill confidence in children.
One of the top preschools in Mumbai offering an exciting learning environment and a safe and nurturing space for young children to learn and grow..
3 WEST WIND, Gamdevi..
8 LEAPBRIDGE INTERNATIONAL PRESCHOOL, Sion West..
The school provides all around education devoted to the intellectual and emotional well being of a child, not just academics..
The school combines an excellent curriculum with most effective teaching methods. It is an English
medium preschool with branches in Mumbai and Pune
4 LITTLE PALMS SCHOOL, Breach Candy..
9 LITTLE BO PEEP, Khar West..
Founded in March 2004, it aims to offers the best learning environment and quality of educa¬tion for the tiny tots.
preschool considers play as a crucial ap¬proach to stimulate intellectual capacities of children in the age group of one-and-a-half years to four years thereby helping the physical, social and aesthetic development of a child.
5 CASA BAMBINO MONTESSORI, Chowpatty..
10 SAIFEE NURSERY SCHOOL, Bhuleshwar..
In this school, students are offered opportuni¬ties to develop all their capabilities, concentra-
tion and coordination of movement. Through the unique method of teaching, students become inde-pendent, gains confidence and social awareness.
The preschool offers a unique and innovative curriculum for the all-round development of children based on the philosophy – "Learning is a natural process and every child will learn.