When it comes time to implement new technology solutions, universities either shop around to find the vendors, programs and/or equipment to meet their needs, or they build the technology themselves. Walden University in Minneapolis took the latter route this year by developing a mobile learning platform for its 33,000 students, many of whom are working professionals. Known as MobileLearn, the online course-content delivery tool allows students to access course materials in a format that best fits their own individual learning styles. The initiative is part of the school's ongoing effort to make its courses as adaptable and accessible as possible for students, who can use MobileLearn to view course videos and field-experience simulations, read assigned texts, listen to lectures and guest speakers, and download and access content using personal mobile devices, such as smartphones and MP3 players.
Gary J. Burkholder, Walden's vice president for academic affairs, said the school began developing its own online learning platform about 18 months ago, with the university's innovations department leading the charge. To kick off the initiative, the university set up a pilot for its research design course. The pilot took about three months to create and roll out to students, with some of that time spent developing the course's audio component. The institution's pilot program met that goal. Among the students participating in the program, an overwhelming majority said they would be more likely to complete their program with the addition of MobileLearn, and that they also had a deeper understanding of content covered in the course after using the online platform. Since the initial pilot, the MobileLearn program has been expanded and is currently available for many of Walden University's programs. According to Burkholder, all of those programs will be available on the online learning platform in 2010, with applications for the iPhone, Kindle and Facebook also in the works. Walden University, which has added technology such as media streaming to its classrooms, is looking to add more mobile device capabilities both on the educational and on the administrative side. For example, the institution plans to add mobile tuition/bill payment and registration options in the near future.
Grab the opportunity to meet the who's who from the world of education. Join us for World Education Summit in New Delhi on 9-10th August 2018. It will be a wonderful occasion to explore business opportunities. Like us on Facebook, connect with us on LinkedIn and follow us on Twitter.
>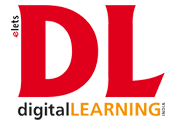 Recommended from all portal