The government of Portugal has partnered with Microsoft Corp to accelerate technology adoption in education with the international launch of the Microsoft Magellan Learning Suite.
In support of the Portuguese government's "e-Escolinhas" program, Microsoft has developed a comprehensive suite of software, training, content, services and support for the Magellan, an affordable portable computer for primary and junior high school students made in Portugal. The launch of the Microsoft Magellan Learning Suite draws on the involvement and expertise of the Portuguese government and the technology industry, including Carlos Zorrinho, coordinator of the Technological Plan in Portugal, a far-reaching initiative by the government to provide Portuguese citizens with the latest technology to support their participation in a knowledge-based economy. In addition to efforts to bring cost-effective computing solutions to students and teachers around the world, Microsoft offers a host of technology-based education solutions, programs and products through its Partnerships for Technology Access (PTA) and Partners in Learning initiative. PTA has served over 1.5 million citizens in similar public-private partnerships worldwide. Earlier this year, Microsoft renewed its worldwide commitment to Partners in Learning, through Microsoft Unlimited Potential, with an additional five-year in vestment of $235.5 million (U.S.) that aims to triple the impact of there sources and training that already has touched the lives of more than 680,000students, teachers and education policy-makers in Portugal since its launch in 2004.
Grab the opportunity to meet the who's who from the world of education. Join us for World Education Summit in New Delhi on 9-10th August 2018. It will be a wonderful occasion to explore business opportunities. Like us on Facebook, connect with us on LinkedIn and follow us on Twitter.
>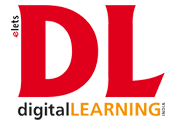 Recommended from all portal