To some academicians, clickers are a great new technology, allowing professors to measure instantly whether students in a large class are grasping new concepts (or are even in class). To others, clickers represent a depersonalizing influence. At the annual meeting of 'Educause,' an organization of college technology officials, the former appeared solidly in the majority. Indeed, at a session on the use of clickers, officials of three large universities reported that once professors start to use clickers, the devices' popularity took off, and not just in mammoth lecture classes. To these officials, the questions about clickers weren't of the 'Should we use them or not?' variety but of the policy variety: Should institutions support only one model on campus or whatever professors pick? Who is responsible for training professors in their use? Should certain uses of clickers be discouraged or encouraged?
To inform the discussion, officials of the Universities of Delaware, Maryland at College Park, and Pittsburgh each conducted surveys of students and faculty members on clicker use. The findings and their implications were discussed here Friday at the 'Educause' meeting.
Grab the opportunity to meet the who's who from the world of education. Join us for World Education Summit in New Delhi on 9-10th August 2018. It will be a wonderful occasion to explore business opportunities. Like us on Facebook, connect with us on LinkedIn and follow us on Twitter.
>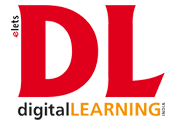 Recommended from all portal