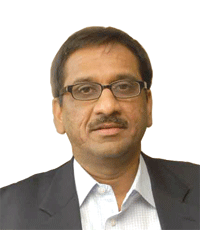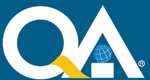 The Indian e-Learning market today is estimated to be around US$ 122 million growing at a whopping CAGR of around 70%
Navyug Mohnot
CEO, QAI
Please trace your journey from being an engineer to an entrepreneur.
QAI has been an interesting journey. When I returned to India after completing my PhD from USA,  there wasn't much of an IT industry those days. There were only few companies that existed and an antenna on the top of the Texas Instruments building in Bangalore was a tourist attraction. With this as context, QAI India was set up fifteen years ago, in association with QAI USA to be an 'enabler' for the Indian IT industry to emerge.
India and the Indian IT has come a long way since. We started with helping companies with Quality and today our charter has increased far beyond that to helping global organisations facilitate Operational Excellence. We have been partnering the journeys of over 300 clients in 30 countries. We also have wholly owned subsidiaries in
Singapore, Malaysia, China, UK and most recently, USA.
What, according to you, are the major issues confronting the Indian IT industry today?

The economic meltdown that has brought the US economy to deep recession has also impacted the Indian industry. To face the current financial crisis, the Indian IT and BPO sector need to plan for a slower growth rate. As manpower is one of the most substantial cost factors, the biggest impact of the slowdown would be on company's HR spends. Hiring would take back seat for most of the organisations; many would also be looking at reducing manpower.
In this hour of global meltdown it is important for the organisation to reduce cost while maintaining their competitive advantage. For this, organisations need to retain competent people. This is where training and certifying people becomes important.
What are your views on the standard of training that is provided in IT finishing schools, particularly from the employability perspective?
Current training provided by most IT Finishing Schools falls short of expectations by the corporate. Most of them are designed for teaching skills on programming languages.  Many IT schools fail to appreciate and educate the importance of process, quality, behavioral skills required for a job. Majority of the training is instructor led and the poor quality of the faculty affects the programme when you scale. It is very important to involve the industry practitioners in the programme to make it more meaningful.
How do you see the e-Learning market in India evolving? What are the key challenges or drivers?
The Indian e-Learning market today is estimated to be around US$ 122 million growing at a whopping CAGR of around 70%, while the global e-Learning market is growing at approximately 50%. The e-learning market is sitting at the cusp, waiting to explode. The timing, model and the value propositions are just right. In my opinion, the IT and the BPO sectors would consume huge market share of the e-Learning industry in the near future. The key challenge is that the e-Learning industry still faces conventional mindset which believes that e-Learning does not have as much credibility as classroom training. This challenge can be overcome by internationally recognised certifications or by a blended learning programme.
Please tell us about Six Sigma and its current application.
Six Sigma is a business strategy, which intelligently blends the wisdom of the organisation with proven statistical tools to improve both the efficiency and effectiveness of the organisation in meeting customer needs. At one level, Six Sigma is a philosophy – that all business problems need to be solved using a scientific and structured methodology. At other level, this is operationalised through a series of Six Sigma process improvement projects and through a well-developed tool set
Grab the opportunity to meet the who's who from the world of education. Join us for Bihar Conclave, in Bihar on 22rd June 2018. It will be a wonderful occasion to explore business opportunities. Like us on Facebook, connect with us on LinkedIn and follow us on Twitter.
>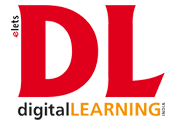 Recommended from all portal