The CBSE and various state governments provide sample papers and telephone helplines for the board examinees, schools come up with various workshops, extra classes and mock tests to prepare the class X and XII students for their exams, and tuition centres are something most students just cannot do without. But in today's net-savvy world, students are logging on to the Internet for information, tests and guidance. A number of interactive websites that provide not only sample papers but also concise notes, learning aides and even online interaction with teachers have come up in the recent years. Newsline also surfed the net to see the kind of information available.
Googling 'help for CBSE boards' throws up 5,10,000 hits, with a plethora of sites, including Government websites such as cbse.nic.in, edudel.nic.in and others offering sample papers. Several blogs also give links to sample papers and tips on cracking the boards. Some, like yuvajobs.com/education, cbseguess.com, also offer sample papers for ICSE and links to state and CBSE board websites. The blog Gyanguru.com even offers scanned copied of the past 10 years' papers along with a post on 'tips and tricks' for stress-free revision. But it is only a few websites that offer interactions with teachers and counsellors along with easy to learn diagrams; memory aids and mocks tests.
Grab the opportunity to meet the who's who from the world of education. Join us for World Education Summit in New Delhi on 9-10th August 2018. It will be a wonderful occasion to explore business opportunities. Like us on Facebook, connect with us on LinkedIn and follow us on Twitter.
>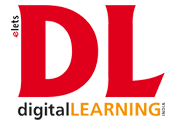 Recommended from all portal