International experts at an education conference in Queensland say the need for a radical overhaul of the way children are taught in schools throughout the Western World has never been greater. They say a 19th Century system is not equipping students to be the problem solvers needed in the 21st Century to tackle issues such as climate change. The director of the innovation unit for the public service in the United Kingdom, Valerie Hannon, is among speakers at the Independent Schools Queensland conference in Brisbane this week. She says the global economic downturn will make it more difficult to make the changes required in education, but makes them even more important. 'Unless we change the way teachers organise how kids learn, kids will be 'bored out of their brains' too often, because the poverty of their learning environment doesn't fit all that well with the way they're wired up through a whole range of media in the rest of their lives,' she said.
She says the downturn has created a 'perfect storm' for education, facing reduced budgets and greater need. 'If we're not careful, all we'll get is a decline in services, and impoverished services, when in fact the answer is a radical change in the way we do business.' Professor Erica McWilliam, leader of a creative work force program at the Australian Research Council Centre of Excellence based at the Queensland University of Technology (QUT), also works for the National Institute of Education in Singapore. She says literacy and numeracy will continue to be important in the late age of print, but contemporary technology reduces the reliance of carrying around a 'head full of facts.' She would like to see every student equipped with information communication technology, but she says ICT alone is not all that is required to make sure students "learn and earn" in the 21st Century.
Grab the opportunity to meet the who's who from the world of education. Join us for World Education Summit in New Delhi on 9-10th August 2018. It will be a wonderful occasion to explore business opportunities. Like us on Facebook, connect with us on LinkedIn and follow us on Twitter.
>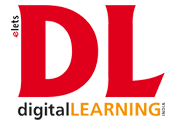 Recommended from all portal