Around 30 people huddle over large wooden tables in a dimly lit hall near crumbling Golcha Cinema in the heart of old Delhi. The tables are draped with newspapers. In a corner is a small rack weighed down by dozens of magazines in Hindi and English. Despite the whir of the three vintage fans suspended from the high ceiling and the ever-present hum of traffic outside, this is a peaceful place. The kind of place meant for reading. Welcome to the reading room run by the Hardayal Municipal Public Library. The room, which does not require membership, is popular with an assortment of people: students, teachers, office-goers and senior citizens, many of regulars. 'I have been coming here for the past 30 years to read newspapers,' says 72-year-old R.S. Gupta, a retired Delhi University Professor. 'I give private tuitions to students in the area. Here I catch up on the news of the day in between tuitions.' Rajendra Kumar Buta, who works in the Ministry of Railways is here daily by 6 pm and is often the last to leave at closing time at 8 pm.
The reading room stays packed throughout the day. 'About 150 people visit each day,' says Shamshad a staff member. 'There are always more people than we can accommodate.' The reading rooms are particularly popular with students who do not have the necessary space to study at home. What attract them in hordes here is the peaceful environment, proximity to home and the freedom to come and read without any membership. They can even bring their own books and food. On an average about 100 people visit each reading room in community centers, which are open from 8 am to 8 pm. Another such reading room at the Hauz Khas community center is quite popular with office- goers.
Grab the opportunity to meet the who's who from the world of education. Join us for Bihar Conclave, in Bihar on 22rd June 2018. It will be a wonderful occasion to explore business opportunities. Like us on Facebook, connect with us on LinkedIn and follow us on Twitter.
>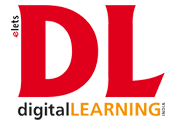 Recommended from all portal