Dallas, TX and Irving, TX – 2X Software Ltd., the international developer of virtual computing software solutions, today announced that their 2X LoadBalancer solution is deployed by Cambridgeshire Education ICT to ensure high network availability for up to 70,000 students, 20,000 staff/Governors, with 17,000 of those users having remote access. The Cambridgeshire Education IT Service is part of Cambridgeshire County Council and offers the latest access technology and services to their 240 Cambridgeshire schools.
'We were careful to specify a robust system from the outset. In the two years we have been running the Centrally Hosted MIS system, we have only had to log into the 2X servers once monthly during scheduled downtime which shows just how reliable the 2X software has been,' said Leon Cripps, System Support Manager, Education ICT Service, Cambridgeshire County Council. 'The single most important benefit of using the software has been that it has fitted in seamlessly with our existing infrastructure without the need to retrain staff or change systems management software,' continued Cripps. Cambridgeshire Education ICT selected 2X Software's LoadBalancer solution to load balance their terminal services farm and help with scheduled maintenance. The ability to install 2X on a Windows OS was a deciding factor in Cambridgeshire Education IT choosing 2X Software.
Grab the opportunity to meet the who's who from the world of education. Join us for World Education Summit in New Delhi on 9-10th August 2018. It will be a wonderful occasion to explore business opportunities. Like us on Facebook, connect with us on LinkedIn and follow us on Twitter.
>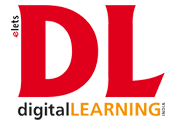 Recommended from all portal