Apple's iPhone has trumped the BlackBerry as the device to provide off-site email access for NSW Department of Education and Training staff. The department has bought 56 iPhones from its telecom supplier, Telstra, and decided on Apple's popular handset after finding Research in Motion's BlackBerry did not function as well with its network. The iPhones provide email access to staff when they are out of the office or outside working hours. 'The iPhones have been handed out across the board to people who need to access DET email after hours,' said a spokesman. There could be more iPhones operating on the department's network, but these had been purchased privately by staff such as teachers. The department originally considered the BlackBerry but after testing discovered it was not supported by the department's network. 'We don't use the BlackBerry because it does not synchronise with our emails,' said the spokesman. The spokesman did not clarify exactly why BlackBerry devices would not work with the department's network and did not provide pricing information.
The state Government's bulk purchase is an important win for Apple, which has struggled to penetrate the corporate mobile email market, which is dominated by the BlackBerry. Apple's iPhone has captured the imagination of consumers but this has not translated into success in business, as most executives still prefer to use the BlackBerry to manage email. Last year Apple took its first real bite at the market by introducing functionality to synchronise the iPhone with a Microsoft Exchange server, which typically handles corporate email. At the time several law firms admitted they were testing the device, but as of late last year none had taken the next step to deploy the technology throughout the business. Some IT executives also expressed concern over the iPhone's security credentials, saying they were not as strong as those of the BlackBerry.
Grab the opportunity to meet the who's who from the world of education. Join us for World Education Summit in New Delhi on 9-10th August 2018. It will be a wonderful occasion to explore business opportunities. Like us on Facebook, connect with us on LinkedIn and follow us on Twitter.
>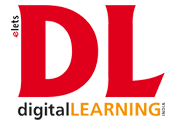 Recommended from all portal