The Department of Science and Technology (DoST) has posted their scholarship program which will benefit those who took up courses or may want to take up fields of study related to Science and Technology (S&T) disciplines. First of their four scholarship programs is the Junior Level Science Scholarship (JLSS). JLSS is intended to all regular 3rd year college students throughout the academic year 2009-2010 who are at present enrolled in state universities under any of the subsequent recognized priority S&T courses, namely: Agricultural Chemistry, Biochemistry, Biology, Chemical Eng'g., Chemistry, Computer Eng'g., Physics and Statistics, among others. The deadline for the program application will be on June 26, 09. There are also scholarships available for those professionals engaged in research, fresh graduates, and on-going MS/PhD students who took courses in Agriculture, Forestry and Natural Resources, Biology, Biotechnology, Chemistry, Earth and Space Science, Environment, Fisheries and Marine Science, ICT, Materials Science and Engineering, Mathematics, Medical and Pharmaceutical Sciences, Microelectronics, and Physics.
This program is called Accelerated Science and Technology Human Resource Development Program (ASTHRD), which is offered to University-based MS/PhD Program and Thesis/Dissertation Grant Support for R&D priority areas of DoST. Deadline for this is on August 31, 09. Engineering Research and Development for Technology (ERDT) Human Resource Development Program is the application available to professionals with a BS/MS degree in Engineering. Study placement for ERDT includes Ateneo de Manila University, De La Salle University, Mindanao State University-IIT, University of the Philippines Diliman and Los Ba
Grab the opportunity to meet the who's who from the world of education. Join us for World Education Summit in New Delhi on 9-10th August 2018. It will be a wonderful occasion to explore business opportunities. Like us on Facebook, connect with us on LinkedIn and follow us on Twitter.
>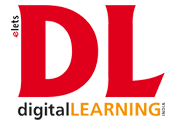 Recommended from all portal