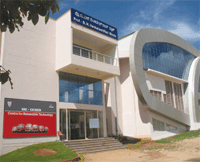 In order to quell the shortage of technologically-skilled manpower in the increasingly dominant and ever improving Indian automotive space, Eicher and National Institute of Engineering (NIE), Mysore have come together to set up training centers based on industry-institution collaboration and thereby implementing a critical action point of the Automotive Mission Plan 2006-2016.
The main objective of this collaboration is to  familiarize the young trainees with the latest in automotive technology so as to provide them with an understanding of modern manufacturing techniques. Besides practically demonstrating the more scientific ways of repair, maintenance and overhaul of commercial vehicles, these training centers will focus on imparting holistic education on the finer nuances of manufacturing management.
Background
The Indian economy is expected to be the third largest in the world as estimated by the purchasing power parity and in terms of its size it is the twelfth largest in the world, with a GDP of US $1.0 trillion. Further, India is the second fastest growing major economy in the world, with a GDP growth rate of 9.4% for the fiscal year 20062007. Indian economy is diverse and encompasses agriculture, handicrafts, textile, manufacturing, automobile and a
multitude of services. Since almost all the global majors in automobile sector have set up their facilities in India, production level of vehicle has gone up from 2 million in 1991 to 11 million in 2007. Added to this spurt in growth, the automobile sector is likely to generate another 13  illion direct and indirect employment opportunities. To address the most critical challenge of  building human capability, the Government has launched a unique initiative of National Automotive Testing and R&D Infrastructure Project (NATRIP) to provide specialized facilities for automotive sector. The government has said in its vision document that a similar initiative is required for creating specialized institutions in automotive sector for education, training and development, market analysis and formulation and dissemination of courses. Taking cue from this, NIE established the NIE-Eicher Centre for Automobile Technology (NECAT) at Mysore. Companies that are in the automotive sector like Arvin Meritor, JK Tyres, Hubert Ebner, Mahindra and Toyota have evinced interest in establishing technology
centres at NIE. NIE- Eicher Academic Collaboration The main objectives of the collaboration
is: To implement Eicher Technical Training Programme (ETTP), a proprietary teaching and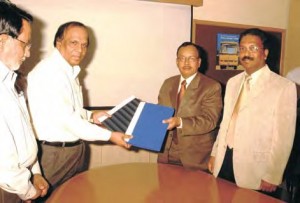 Education programme in Automobile Engineering and Technology.
To familiarize students on vocational training, ITI and Diploma, and mechanics and dealers by practically demonstrating the most scientific way of repair, maintenance and overhaul of
commercial vehicles. To provide education and research support to students, faculty members
of engineering colleges and industry personnel. To give joint certification. To organise workshops/ seminars/ conventions and other academic programmes. About NIE, Mysore National Institute of Engineering,Mysore, started way back in 1946, is a grant-in aid institution that has been accredited by the National Board of Accreditation. It is one of the 14 colleges that was recognized and given autonomous status under MHRD-World Bank Project-TEQIP. In terms of ranking, it is the 3rd best engineering college among 140 odd VTU affiliated colleges, the 6th best engineering college • •  • • in February 2009. It is a Rs 16  million project, the first phase of which is already completed and is in operation with an investment of Rs.80 lakhs. NECAT conducts basic and advance training courses for the Eicher service networks. Certificates are jointly issued by Eicher and NIE. Eight Eicher Service
training programmes have already been conducted by giving training to more than 150 candidates, who belonged to Southern India. It is also designing a post graduate diploma course in Automobile Engineering. NECAT is also taking an Initiative to start Safe Driving Training Programme in collaboration with Hubert Ebner. Training aids such as dynamic cut section models, wall charts, multi media training aids, fully pictorial training manuals and practice units for students including vehicles, engines, gear boxes and axels are being used in the training classes. A modern class room and library facilities and other utilities are provided
to the students. Therefore, in order to showcase India as an attractive "manufacturing destination", it is required to develop large scale technical and human capabilities. Perhaps, joint academic and industry cooperation is one of the solutions to address this major challenge. \\ The Indian Automotive Misson Plan 2006-2016 Realizing the fact that India is emerging as one of the world's fastest growing passenger car markets, second largest two wheeler manufacturer and the fifth largest commercial vehicle manufacturer, the Indian Automotive Mission Plan 2006- 2016 has come out with a vision – "to emerge as the destination of choice in the world for design and manufacture of automobiles and auto components with output reaching a level of US$ 145 billion accounting for more than 10% of the GDP and providing additional employment to 25 million people  by 2016."in the State and the 55th best   ngineering  college in the country. It is one of the only two colleges in Karnataka that has been
granted permanent affiliation by VTU for all its courses. About Eicher Motors- Pithampur Eicher Motors was founded in 1982 to manufacture a range of reliable, fuel-efficient commercial vehicles of contemporary technology. The manufacturing facility is situated in Central India – Pithampur, Madhya Pradesh. In 1986, Eicher Motors entered into a technical and financial collaboration with  Mitsubishi Motor Corporation of Japan to manufacture the Canter range of Vehicles.  The technical assistance agreement with Mitsubishi ended in March '94 after  successful transfer of technology and on achieving total indigenization with only a few parts sourced globally. Eicher Motors has acquired formidable expertise in designing  and developing commercial vehicles.  Project De tai ls The NECAT was established in NIE, Golden Jubilee Campus, Manadavadi Road, Mysore
Grab the opportunity to meet the who's who from the world of education. Join us for World Education Summit in New Delhi on 9-10th August 2018. It will be a wonderful occasion to explore business opportunities. Like us on Facebook, connect with us on LinkedIn and follow us on Twitter.
>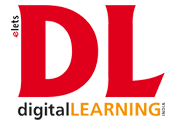 Recommended from all portal