The use of Information Communication and Technology (ICT) in schools have helped establish an enabling learning environment  through the enrichment of existing curriculum and pedagogy which is better matched to the needs and interests of individual learners in the modern world. eINDIA 2009 welcomes and presents nominations of various schools, vouched for effective and efficient utilisation of ICTs in the field of education.
iSchool Programme
The iSchool project has been adopted by several schools for virtual education. The iSchool programme has made the conventional mode of education more interesting by making it interactive, lively and joyful. It has armed the teachers with the power to help students grasp complex and hard concepts with absolute ease and thereby increasing their higher order thinking skills. iSchool has offered digitised, curriculum based content supported with animations for better understanding of the subjects as it is completely mapped to the syllabus. Most importantly, there has been zero maintenance cost as Everonn offers free maintenance of infrastructure, full technical support, and special interactive sessions addressed through VSAT platform and complete teacher's training program on the usage of technology.
Implementing Schools
Chavara Vidhya Bhavan, Madhya Pradesh

Ramakrishna Vidyamandir, Madhya Pradesh

Innovative Public School, Madhya Pradesh

Indu IT School,  Chhattisgarh.
Maharashtra ICT@School Project
Under the Maharashtra ICT@School project, separate Computer labs have been furnished in schools, equipped with Computers (High End), Projectors, Dot Matrix Printers, Multi Functioning Devices(Copy, Scan, Print, FAX), and Online 3KVA UPS. Quality training to the faculty, in computer technology, has been provided by NIIT Limited. Courseware for Class VII-Class XII has also been provided by NIIT in Marathi/English Languages.
Implementing Schools
Zilla Parishad High School, Nanded, Maharashtra

Sarjudevi B Bharuka Arya Kanya Vidyalaya, Maharashtra

Shri Grishaneshwar Vidhyalaya,  Maharashtra

Siddheshwar Vidyalaya,  Maharashtra

ZP High School, Osmanabad, Maharashtra

Sade High School,  Maharashtra

Torna Vidhyalay, Maharashtra

Khodala Vibhag High School,  Maharashtra

Shri Shivaji Veer Baji Pasalkar High School,  Maharashtra

V. K. Lakhani High School (Madhyamik Vidyalaya), Maharashtra

Jeevan Vikas Prashala,  Maharashtra

ZP High School, Paranda, Maharashtra

Vivekananad High School,  Maharashtra

Maharashtra Secondary & Higher Secondary School,  Maharashtra

Shri Navnath Vidyalaya,  Maharashtra

ZP High School (Kanya), Maharashtra

Dattajirao Mohite Patil Secondary School, Maharashtra

ZP High School (Boys),  Maharashtra

Jath High School & Junior College of Arts, Maharashtra

ZP High School,  Nanded, Maharashtra

Raje Vijaysingh Daphale High School & Junior College,  Maharashtra

Nandadevi Vidyalaya, Maharashtra

Shri Shivaji Vidyalaya,  Maharashtra
NIIT @ Schools Project
Many schools in Andhra Pradesh have implemented the NIIT@Schools Project under which several computer systems have been installed in the respective computer labs. NIIT has provided printers and other accessories for the lab including CD kits, floppies, network CDs, and antivirus softwares. The schools have promoted computer literacy through regular Computer Science lessons and instructions. MS Word, Powerpoint and Paint are a few of the lessons that are being taught .The Internet is used as an additional source of information by the teachers to make lesson plans more relevant to the student needs.
Implementing Schools
Zilla Parishad High School, Chilakalapalli, Andhra Pradesh

N T R M H School, Andhra Pradesh

Zilla Parishad High School, Chintada, Andhra Pradesh
More innovative endeavours
APR School, Andhra Pradesh
 The school ICT infrastructure consists of a computer lab with 16 systems in place. Professionally qualified computer instructors provide Computer Science training to the students.

APR Thatipudi, Andhra Pradesh
The ICT  project has been implemented in the school since 2002 under the 1000 school project. The students and faculty have been trained in Powerpoint presentations and Paint. Infrastructurally, there is a computer lab with 16 computers where quality computer education is provided to the students. Merit Certificates have been awarded to the teachers by 1000 schools computer Education.
JNV East, Sikkim
Every teacher in the school  has been using ICT in the teaching and learning processes. The school has adopted Project Based Learning (PBL) methods. Students prepare projects on varied themes and send them for international contests. The school has also received several awards from ISRO, ORACLE and INTEL for best integration of technology in the school system.
BVB Public School, Andhra Pradesh
The school has taken up a project titled 'For green scene, stay green' and the following activities were identified: (i) Waste Management (ii) Energy Conservation (iii) Recycling (iv) Eliminating Plastic & (v) Increasing green cover. The school project has extensively used ICTs for the project. Through the use of e-mails, chat, video-conferencing, media, websites and telephones, the school has become an active learning partner with other schools.
APR Girls School, Andhra Pradesh
The project, launched in 2003, has helped equip the school with computer lab facilities. Students eagerly await their Computer Science classes and are already familiar with a number of computer programmes. The staff of the school participated in the ItLA programme and have also been awarded Merit Certificates in computer education.
Podar Group of Schools, Maharashtra
The school has adopted several innovative concepts to integrate technology into the school system. These include: Paperless classrooms through the use of laptops; Usage of electronic slates and interactive whiteboards in the classrooms; Student Response System, also known as interactive voting system; 'Between Us' Portal for parents; Soundbeam
Grab the opportunity to meet the who's who from the world of education. Join us for Bihar Conclave, in Bihar on 22rd June 2018. It will be a wonderful occasion to explore business opportunities. Like us on Facebook, connect with us on LinkedIn and follow us on Twitter.
>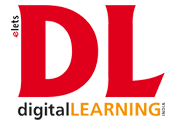 Recommended from all portal