Promethean's vision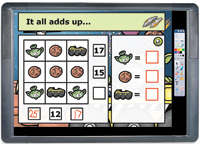 Promethean's vision is to develop the learning process into one that inspires, enriches, enlightens and excites people with a passion to positively transform lives.

Promethean is a global leader in interactive classroom solutions that empowers teachers to engage, educate, assess and motivate learners. Developed by and for educators, its award-winning ActivClassroom is an innovative and integrated suite of solutions providing time-saving technology for teachers and engaging, informative content for the modern-day classroom that has been proven to significantly raise achievement levels.

Beyond the classroom, Promethean's integrated learning system also provides comprehensive training and support. Promethean Planet is the largest and fastest growing dedicated interactive whiteboard community. More than 320,000 educators from around the world currently access and adapt downloadable flipcharts, participate in conversations on the ActivEducator blog and share best practice to create fun, engaging lessons that capture both the imagination and attention of their students.
A Global Company with an impressive Pedigree
Founded by Chairman, H. A. Cann, Promethean began life in 1977 as Terminal Display Systems Ltd and specialised in graphic display systems and digitisers. Since then it has experienced tremendous growth and development and established itself as a leading developer of collaborative, interactive classroom solutions.

The company has grown rapidly with turnover increasing year on year; in 2008 Promethean surpassed
>