Manipal University, Dubai one of the leading universities offering career-focused bachelor's, master's, and other certificate programmes at Dubai International Academic City (DIAC), on May 25, 2010, laid the foundation stone for its exclusive new campus. In a special ceremony at the proposed site, the Honourable Minister for Human Resource Department, Government of India, Kapil Sibal laid the foundation stone of the dedicated campus. The minister was welcomed by Anand Sudarshan, CEO, Manipal Education and Dr. B. Ramjee, Director – Manipal University Dubai, faculty, staff and students. The ceremony was also attended by Dr. Abdulla Karam, Director General of Dubai Education Council, Dr. Ayoub Kazim, Managing Director, Education Cluster – TECOM Investments, Dr. Warren Fox, Executive Director of Higher Education, Knowledge and Human Development Authority (KHDA), M. K. Lokesh, Indian Ambassador, Sanjay Verma, Consul General of India and other dignitaries and guests.
Manipal University, a pioneer in the field of education with campuses in India, Malaysia, Nepal and Antigua, established itself at Dubai Knowledge Village in September 2003. Since then, it has rapidly grown to become a leading institution imparting quality higher education in the UAE and the Middle East. It moved to its current location at DIAC in 2006. Addressing the gathering of distinguished dignitaries, faculty and students at the ceremony, the honourable minister Mr. Kapil Sibal said, 'Manipal University is an institution of excellence. From the Himalayas to the Caribbean, from Malaysia to Dubai, Manipal has established a global brand in education. Laying the foundation for this new campus in Dubai is not only a proud moment for Manipal University; it is a proud moment for India also.'
Emphasizing Manipal Education's vision for Manipal University Dubai, Anand Sudarshan, CEO, Manipal Education said, 'We are motivated by the words of His Highness Sheikh Mohammed bin Rashid Al Maktoum, Prime Minister and Vice President of UAE and the Ruler of Dubai, who stated education holds out hope for the future and is a key driver in sustaining the UAE's all-round growth.' Sudarshan added, 'We have constantly endeavoured to bring in the highest standards of higher education in all our campuses across India, Dubai, Malaysia, Nepal and Antigua. We are happy with what Manipal University Dubai campus has achieved, and will work hard to enhance it into a higher education hub in the Middle-East, in line with Dubai's vision.' 'We have been acknowledged as one of the leading educational institutions in the UAE. Our students are the best and the brightest, and have made us proud with their professional academic, all-round and professional achievements. We will continue to offer new programmes keeping in mind the multi-disciplinary nature of the University. The new campus will be a physical testament to Manipal University's commitment to research, student empowerment, and community outreach,' said Dr. B. Ramjee, Director – Manipal University, Dubai.
Dr. Ayoub Kazim, Managing Director, Education Cluster – TECOM Investments, said, 'On behalf of Dubai International Academic City and Dubai Knowledge Village, we commend Manipal University's management in embarking on this vital project. This is a profound demonstration of its long-term commitment to the knowledge clusters in Dubai. 'We at DIAC sincerely believe our partnership with Manipal University is an important step that will help us to fulfill the objectives of enhancing the academic community and transforming Dubai into a regional destination for higher education.'
Grab the opportunity to meet the who's who from the world of education. Join us for World Education Summit in New Delhi on 9-10th August 2018. It will be a wonderful occasion to explore business opportunities. Like us on Facebook, connect with us on LinkedIn and follow us on Twitter.
>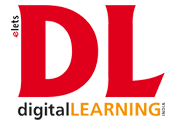 Recommended from all portal