With the introduction of the GRE revised General Test, planned for August 2011, ETS will offer a limited-time 50% discount on the test fee to all individuals who take the test between August 1 and September 30, 2011. The announcement appeared on the GRE website when ETS revealed a completely new test-taker section designed to educate potential graduate and business school students about the GRE revised General Test. 'We know students are going to find the overall testing experience better with the introduction of the GRE revised General Test,' says David G. Payne, VP and COO for Graduate and College Programs at ETS. 'The questions more closely reflect the kind of thinking they'll need to do in graduate and business school, and the new test taker-friendly navigation features allow them to use more of their traditional test-taking strategies. These are really big changes that will appeal to test takers. In addition to these enhancements, we think the 50% discount will encourage more students to take the GRE revised General Test sooner, so students themselves can tell other students about their positive experiences.'
The GRE revised General Test will deliver many new features when it is introduced in 2011. Some of the new things test takers will notice: More questions featuring real-life scenarios to better reflect the kind of thinking students will do in today's demanding graduate and business school programs
Less reliance on vocabulary out of context, more emphasis on reading, and no antonyms or analogies; Many new navigation features, including the ability to skip questions and go back to them later within a section for a better test-taking experience; New answer types, such as filling in a number or providing more than one response when asked, so students can better demonstrate what they know; An on-screen calculator for the Quantitative Reasoning section.
With GRE test volumes at an all-time high, following a record-breaking year in 2009, ETS officials say the timing is good. 'We want to use this time, when people are talking about the benefits of the GRE revised General Test, to give more students an additional incentive to pursue their graduate school dreams,' says Payne. 'We know the test-taker community has a reputation for 'cheering each other on.' So, instead of being nervous about the changes, the 50% discount will hopefully get more students to consider graduate and business school once they hear their peers talk about the test taker-friendly features. In addition to the 50% discount, test takers around the world will find that the GRE revised General Test delivers other good news as well.
Starting in August 2011, the split-test administration will be eliminated in China (including Hong Kong), Korea and Taiwan, and will be replaced with computer-based testing one to two times per month. Candidates testing in those regions will be able to take the Verbal, Quantitative and Analytical Writing sections on computer, all on the same day. Individuals around the world who take the GRE revised General Test in August or September 2011 will receive score reports starting in November 2011, to allow for the statistical work needed when launching a new test. Normal score reporting of 10
Grab the opportunity to meet the who's who from the world of education. Join us for World Education Summit in New Delhi on 9-10th August 2018. It will be a wonderful occasion to explore business opportunities. Like us on Facebook, connect with us on LinkedIn and follow us on Twitter.
>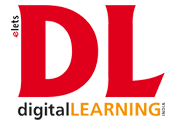 Recommended from all portal