Upgrading Skills through Professional Courses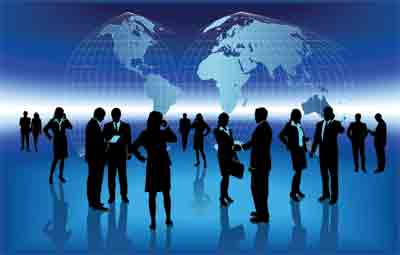 The increase in the number of job opportunities in the current global economy has witnessed an enhanced demand for skilled and qualified workforce. Management courses for working professionals are being currently offered, specifically to cater to the requirements of budding entrepreneurs and employed professionals who want to create an edge for themselves on the career front. Combined with virtual learning environments, these courses are reaching out to its burgeoning target audience.

By Sheena Joseph

Executive education programmes are rapidly gaining momentum with increasing competition in the job market and are in a constant need to be updated in a swiftly transforming world. Working professionals of today need to be well informed about changing global practices and be equipped to face and handle new challenges. Worldwide affairs have always been full of activity. However, of late, the tide has changed towards increasing pressure on working professionals to be updated about global regulations, geopolitics and the world economy.

In order to cope with the changing information requirements and gain more productivity through knowledge acquisition, the workforce is promoted to constantly renew their understanding and skills. This is one of the predominant requisites for qualified professionals operating in dynamic fields like global affairs.
B-Schools Setting the Trend

Realising the importance of continuous learning and skill building for the workforce, leading B-Schools in India are offering tailor-made management programmes designed to suit the requirements of working executives.

Working professionals, in a busy job environment, would not always have time to attend regular classroom learning structures. Nowadays, fortunately, there are a numerous courses being created and offered for both personal and professional development. These May include competitive intelligence newsfeeds, independent tailor-made reports, peer forums and management development programmes.

Management Development Institute (MDI) has been providing several such executive education programmes in India. Prof V K Gupta, director of MDI elaborates that their educational programmes attempt to help executives in broadening their understanding and improving their skills to prepare them to face the challenges at higher positions. MDI conducts more than 100 management development programmes every year. These programmes are of varying duration and the structure focuses on the current areas of interest to executives at the senior, middle or junior management levels. While the programmes provide inputs to fill knowledge gaps, the emphasis is also on broadening the horizons of participants through case studies, business games, role-plays and exercises. "Interaction with experienced faculty and fellow participants provide new insights and help crystallise concepts to enhance the thinking process for better quality decision-making", he says. MDI also fosters alliances with other business schools, industry and individual experts to offer joint programmes to address the diverse needs in executive education. The institute focuses on ethics and value-based management.

Part Time MBA for Working Professionals

India today has become the centre for outstanding management education, with numerous management institutions providing world-class infrastructure and unmatched teaching technology. Large numbers of students are choosing MBA programmes to sharpen their industry skills and thereby, seize the best opportunities in the employment circuit both within India and abroad. Key industries are also queuing up to hire exceptional talents having competent and updated skills. Full time MBA programme emerges as the greatest solution for students wanting to gain a unique edge to their careers. On the other hand, professionals who have already entered the career path do not necessarily have that option. In such cases, options for executive MBA programmes are available which can easily augment one's management skills and provide value addition to their future prospects. However, though several executive MBA programmes have a pre-requisite of having at least 3 to 5 years of job-experience.

"The executive educational programmes attempt to help executives in broadening their understanding and improving their skills to prepare them to face the challenges at higher positions"
Prof V K Gupta
Director, Management Development Institute (MDI)

Realising the importance of continuous learning and skill building for the workforce, leading B-Schools in India are offering tailor made management programmes designed to suit the requirements of working executives

Scores of management institutions in India have come out with part time management programmes with classes taking place during evening hours or on weekends to suit the requirements of working professionals. Assortment of qualification-based courses available are intended to assist working professionals in advancing their performance by using university level education in the workplace.

The executive management courses are delivered on a part-time basis, supplemented with monthly on-campus workshops, thereby enabling the student to get a distinguished qualification from a renowned university whilst in full-time employment. "Several major corporates encourage, promote and sponsor executive development programs for their employees
>