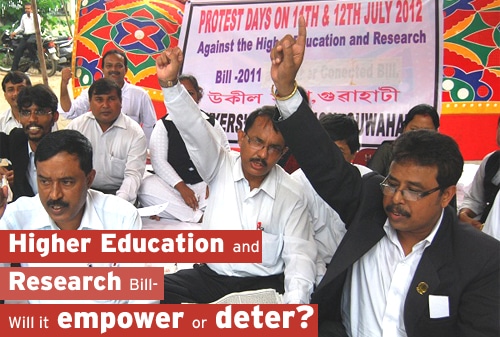 The Bar Council of India (BCI) has decided to defer its agitation against the controversial Higher Education and Research (HER) Bill after HRD Minister, Kapil Sibal, assured that necessary amendments will be carried out to address the concerns of lawyers.
BCI contends the bill will lead to control of legal education passing out of the hands of BCI. It says the government is trying to undermine the authority of the elected body of advocates.
What is your opinion on Higher Education and Research Bill? Will it undermine the authority of elected body of lawyers?
Comment Now!
Five best comments will win free subscription* to digitalLEARNING Magazine
Connect with decision-makers from 300+ Schools, 100+ Preschools, 20+ Government Dignitaries & 10+ Investors at power-packed Elets 6th School Leadership Summit on 24 February, 2018 in New Delhi.
>