Lt Col A Sekhar,
Principal, Atul Vidyalaya, Gujarat
In the digitised, highly integrated, multimedia enabled classrooms of today, we are perhaps confused about the exact role of the teacher
Each time we talk about education, we talk about the students, the digital technologies, the parents, and many other important  stakeholders. However, the truth is that be it in schools or even in colleges, it is the teacher who is the fulcrum of the entire education  ecosystem. Perhaps we are not giving adequate importance to the teachers. This is a big mistake that we seem to be making.
Today we have a situation where a technology giant like South Korea is introducing over a lakh robotic teachers into their pre-school's  curriculum. Does this mean that teachers are on way of becoming extinct species? Are they going to lose their jobs? In the digitised,  highly integrated, multimedia enabled classrooms of today, we are perhaps confused about the exact role of the teacher? If she exists,  then how and where? I purposefully use the term 'she' because 80 percent of the teachers in India are women. They are mothers, they  are daughters, they are daughters-in-law, and at the same time, they are teachers. Amidst all these responsibilities and highly fast- paced life, where do they have time to innovate, to look at teaching in terms of gizmos and big time thought processes that we are  talking about?
The need of the hour is to enhance the role of teachers in the teaching process. We have to provide them better education and better tools to enable them to bring further improvement in the teaching-learning process.
Grab the opportunity to meet the who's who from the world of education. Join us for World Education Summit in New Delhi on 9-10th August 2018. It will be a wonderful occasion to explore business opportunities. Like us on Facebook, connect with us on LinkedIn and follow us on Twitter.
>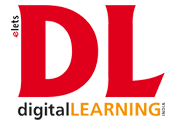 Recommended from all portal