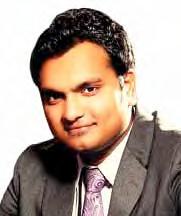 Rupesh Kumar Shah
C0-Funder & CEO
Company Name
InOpen Technologies Pvt Ltd
Management Team
Dr Farida Khan, VP-Learning and Research;
Sharad Naidu, Associate VP-Business Development
Address
M-03, SINE Dept, CSRE
Building,3rd floor, IIT Bombay,
Powaii, Mumbai- 400076
Telephone
+91-22-6454545
Email: info@inopen.in
Website: computermasti.com, inopen.in
Regional Office(s)
Jaipur and Hyderabad
Contact Person for clarification
Anushree Mittal
InOpen is serving K-12 market with its flagship product 'Computer Masti' and newly introduced Science curriculum called 'Small Science
InOpen Technologies Pvt Ltd is a IIT Bombay based Educational start up. The Company was started in Oct 2009 with the vision to be a quality content and resource training company. InOpen Technologies has empowered computer science education across 3,00,000 students in less than two years. InOpen is serving K-12 market with its flagship product 'Computer Masti' and newly introduced Science curriculum called 'Small Science'. InOpen also work with Government and Corporate Organisations with IT literacy solutions. The solution is based on the inputs and has extensive validations from academicians in the country and abroad.
InOpen is among the few companies that work full time in-sync with Free and Open source (FOSS) technologies. InOpen envisions itself as developer of computer learning system by creating quality education standards using Open Source. InOpen takes pride in their research, and academic team comprising of professors, psychologists and experts in various fields from world-class universities. InOpen strive to become a global Education Enterprise. The company is expected to reach to one million students by 2013. The simplicity of InOpen's solutions addressing the complex and underlying problems of academia is our strength, justifying our tag line "Adding simplicity to sense"
Products and Services
Computer Masti ('Masti' means fun in Hindi) is a content-service solution to teach computer science in schools. It consists of an extensively research based curriculum and instruction materials. The primary vision of CM is to nurture independent thinking skills of a child. Apart from teaching the computer literacy skills, thinking process skills such as step wise thinking, problem solving forms an integral part and are taught and connected to computer and programming skills. Fun is an important element of learning with CM. The narrative style of the lesson that uses guided inquiry takes  he students along to explore new knowledge through the dialogue between the two child characters, Tejas & Jyoti and the facilitator character, Moz. CM understands the needs of students from developing countries. This is realised in the form of reverse thematic integration and used of tools that are Operating System independent. Use of free and open source applications results in reduction of implementation cost, thus ensuring ensure sustained access. Moreover, it allows the students to become creators of technology, rather than remaining mere users of the technology.
Target Vertical(s)
K-12, Government
Achievements
• InOpen is incubated in IIT Bombay. The Team has seen the growth from four people in Nov 2009 to 42 people presently
• Started implementing Computer Masti in December 2009 and have since grown from serving 2000 students to approx 3,00,000 students spread across 125+ schools
• Trained more than 2000 teachers and translated Computer Masti into eight Indian languages and two foreign languages. The e-book has been downloaded in 125 countries
• Tied up with HBCSE and have come up with Small Science books
Grab the opportunity to meet the who's who from the world of education. Join us for World Education Summit in New Delhi on 9-10th August 2018. It will be a wonderful occasion to explore business opportunities. Like us on Facebook, connect with us on LinkedIn and follow us on Twitter.
>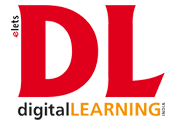 Recommended from all portal