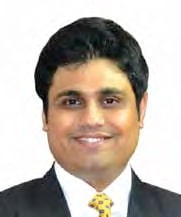 Saurabh Sethi
Managing Director
Company Name
Mosaic Network (India) Pvt Ltd
Management Team
Girish Bhandari, Director; Dr Rajeshree Dutta Kumar, VP – Strategies & Alliances;
Shabbir Kanchwala, Head – Technology
Address
M9 Corporate House, B Wing, 169, RNT Marg, Indore – 452 001
Phone: +91-731-2524043
Email: india@mosaic-network.com
Website: mosaic-network.com/india
Regional Office(s)
Bangalore, Bhopal, New Delhi
Contact Person for Clarification
Saurabh Sethi
Mosaic ensures a targeted approach to developing linguistic skills, employability skills and in aiding institutions adapt to more progressive learning and assessment methods
Mosaic understands the challenges faced by human service initiatives. We realize that although resources are limited, expectations are high. Research strategies and evaluation plans evolve over time and must benefit multiple audiences. Timely access to high-quality client, service and outcome information is critical to successfully evaluate the impact of these efforts and inform optimum allocation of resources towards achieving these goals.
Working towards creating a positive impact on youth around the world, Mosaic in India, carries cost effective, technology-based learning solutions to educational institutions from a variety of socio-economic backgrounds. The core aspect of this impetus is Mosaic's 4Q Learning framework, an innovative learning solution with 4 core components – easy-to-use technology, timely support for teachers, expert on-site facilitation and scientific and effective feedback.
Our expert professionals are focused on using their considerable prowess in creating educational platform with high technological quotients, research psychologists in creating outcome based assessment scales along with evaluation methodology and our competent facilitators take their expertise in assisting trainers and learners straight to the classrooms. Mosaic ensures a targeted approach to developing linguistic skills, employability skills and in aiding institutions adapt to more progressive learning and assessment methods.
Product and Services
Self Learning (Online) and Blended Learning training programs for the development of Functional English skills and Employability Skills. (4Q Learning – Functional English & Employability Skills)
The company offers technology driven Testing, Examinations, and assessments for both objective and subjective questions. (4Q Assess)
Scientific analysis is provided for competency mapping and proficiency for Language and Employability skills, using a research based online platform. (4Q Level – English & Employability Skills)
Target Vertical(s)
K12, Higher Education, Government Departments, Retail, Vocational Education and Skill Development, NGO's
USPs
• Integrated solution for English and Employability skills
• Flexible, bilingual & functional content which is relatable, understandable & applicable
• Self adapting content delivery system
• Easy-to-use, no-fuss web-based learning and assessment platform
• Value added features to create interest and engagement amongst the users
Achievements
• Hands on experience with grass root schools and higher education institutions in Madhya Pradesh, Chhattisgarh and Punjab to create a scientific, research based learning and assessment framework.
• Collaboration with University of California for Evaluation and Assessments
Grab the opportunity to meet the who's who from the world of education. Join us for World Education Summit in New Delhi on 9-10th August 2018. It will be a wonderful occasion to explore business opportunities. Like us on Facebook, connect with us on LinkedIn and follow us on Twitter.
>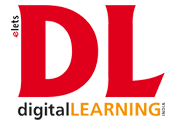 Recommended from all portal