Classteacher Learning Systems, a brand of Mind Shaper Technologies Pvt. Ltd, has launched its product 'Language Lab' for students in Australia. It is an online learning platform that caters to K ‐12 students. The product will cover Hindi, Mathematics and Science. The company has already begun the Hindi Language Lab. Rest two subjects are expected to be launched within 3-6 months.
One of the established player in e-learning industry in India, Classteacher Learning Systems is presently teaching more than 1 million children online. Mind Shaper Technologies is one of the first companies in India to introduce Digital White Boards; develop and introduce digital content and ClassPad. Classteacher Learning Systems is the only company to have a complete range of solutions in Digital Interactive Classroom Program, ClassPad, Assessment Program, Digital Math Program, Digital Science Program, Online Program and Digital Language Program.
With increasing migration of Hindi population into Australia, the number of school-going children from the community has crossed the mark of 30000. According to Mr. Sameer Buti, Executive Director, Classteacher Learning Systems, "Market size will keep on increasing with increasing migration and growth in families here. As majority of these immigrants speak the Hindi language and their religious scriptures are in Hindi, they wish to continue teaching their children the language. There has been initial survey done by Class teacher in Sydney and it's found that there is 100% acceptability of the product."
Grab the opportunity to meet the who's who from the world of education. Join us for World Education Summit in New Delhi on 9-10th August 2018. It will be a wonderful occasion to explore business opportunities. Like us on Facebook, connect with us on LinkedIn and follow us on Twitter.
>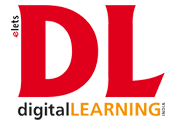 Recommended from all portal