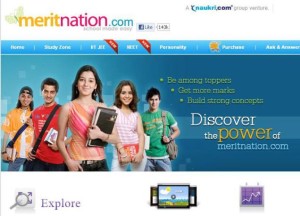 New Delhi: Meritnation.com, India's largest online education portal for school students, has announced a 'Meri Padhai Meri Aazadi' campaign commemorating India's 67th Independence anniversary celebrations. It has announced a 15-day Free Trial offer for all the students who register on www.meritnation.com/freedom.
As a part of this offer, students who register on the website on or before the midnight of 15th of August 2013, will have access to the entire range of resources for their class for a period of 15 days. Students will therefore be able to explore multimedia tutorials, revision notes, chapter tests, model test papers and LIVE test series for their class at absolutely no cost.
Core to the belief behind the launch of the Meritnation 'Meri Padhai Meri Aazadi' initiative is the idea of giving access to quality educational resources to the students so that they can effectively evaluate power of 'anytime anywhere' learning.
"Thanks to technology, learning now is now all pervasive. Online learning aids complement classroom learning. With the help of online resources, students can now clarify the concepts that are taught in the class and can even prepare themselves for topics that will be covered in the future. The idea of setting their own pace for studies liberates students and accelerates their learning curve" adds Pavan Chauhan, Co-Founder & MD- Meritnation.com.
Grab the opportunity to meet the who's who from the world of education. Join us for Higher Education and Human Resource Conclave Jaipur on 24th-25th September 2018. It will be a wonderful occasion to explore business opportunities. Like us on Facebook, connect with us on LinkedIn and follow us on Twitter.
>