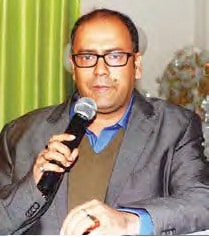 Expect rise in the cyber security jobs in India in coming days. Big IT companies in India – viz. TCS, Infosys, Wipro, Cognizant and others may soon begin looking for cyber security experts & ethical hackers. TCS's ex-CEO, Mr. S Ramadorai, who currently heads NSDA aka National Skills Development Agency has said that the demand for security experts is expected to growing coming days. He believes hiring and training young professionals to work in the domain is the need of the time. The number of cyber attacks has gone up significantly in the recent times – hackers from China & the United States have become more sophisticated in the quality of their attacks. It's been found that an average cyber hacker remains undetected for about 400+ days. Big Internet companies like Google, Twitter, Facebook, Yahoo and others have already began offering huge prizes for reporting security bugs in their systems. The bigger question is – preparedness of the people who want to make a career in cyber security. Be aware that you'll need a special training – going much beyond the so called 'ethical hacking' courses which have mushroomed in every corner. The salaries in the domain will always be higher than the regular IT jobs – provided the candidates know the job. If you are an aspiring ethical hacker or want to make a career in the cyber security domain; I'd strongly advise you to keep updating your knowledge and start reading as much as you can about computer security. As we all know, a cyber security job comes under the Information technology (IT) and IT industry is mainly driven by private sector. I know better because my home town Bangalore is the hub of IT industry. But why would you prefer a cyber security job in Sarkari Naukri, when there are so many vacancies in private companies. Well! I leave up to you, why you want a Sarkari Naukri but not private sector jobs.
What is Cyber Security?
First thing a job aspirant should know, what is cyber security? I do not think, you are not familiar with cyber security. Every graduate from any discipline should have a fair idea about Internet and other information related to it. Always a company or an institution wants to protect its data. Hence, cyber security is nothing but protection of data or other critical information from outside attacks by hackers or people with malafide intensions. Cyber security is of utmost importance for private companies and governmental organization alike. In fact, today national security and business interests of a country totally depends upon cyber security.
Job Profile:
What is the Job of a Cyber Security Professional? Well! Job of a cyber security professional can be categorized into 5 various levels according to the work experience of a job seeker.
1. Entry Level Entry
level position of a cyber security professional is Executive Manager. Your duty would be correlating the broad security guidelines of the organization with daily security operations. This position is for aspirants with least work experience.
2. Middle Level
Middle level job position is Manager. Manager's responsibility would be management of security programs, data security, policy creation & management, business continuity and disaster recovery. This position would require more experience.
3. Senior & Top Level
Senior and top level position is Chief Manager. His role would be design and development of information policy, regulatory compliance and the most important information security governance. This job profile is for experienced candidates.
4. Senior & Top Level
Here senior & top level position is of Security advisors and Auditors. Responsibilities are advisory services for information security, designing policy, risk assessment and compliance to both global & industry standards. This job post is also for experienced candidates.
5. Senior & Top Level
This position is Chief information officer. Your role would be rationalizing cost of current and future investments to minimize information risks. This position is for highly experienced candidates with years of experience. You have to see where you fit in among 5 job categories. Although there is a little chance for a fresher but you can get the job after having few years of experience.
Qualification for a Cyber Security Job
Qualification for a cyber security job in Sarkari Naukri or private company is following.
• You must be a graduate in any discipline. However it is preferred, if you have a degree in computer science. Basically, software engineering background.
• Complete knowledge of computer networks. You should know the psyche of a hacker who can hack.
• You must have done courses in cyber security. The certified courses like CEHv8 (Certified Ethical Hacker) by EC Council. CISA (Certified Information System Auditor), Jobs in Sarkari Naukri fall in the category of
1. Computer Specialist
2. Information Technology Officer
3. Information technology Specialist
4. Assistant chief Security Officer
5. Penetration Tester Jobs in private sectors are
Cyber Security Analyst

Research Scientist 

Senior Information Security Specialist

Salary of a Cyber Security
Professional Now comes the stuff that you would like to listen, the remuneration or the salary of a cyber security professional. If you have one year experience then you can get Rs 300,000 Per Annum. If you have 5 years of experience then you can get Rs 8 to 10 Lakhs.
Future of Cyber Security
Career Scope of a cyber security job is very bright. As world is coming together, we need more secure and reliable communication systems. To make connectivity more secure, we need cyber security professionals. To save our systems from hackers, these professionals are highly in demand. India needs secure systems to safeguard its vital interests. Hence in future, it would need more such professional in great numbers.So your future as a cyber security professional is fully bright. You can make this as your career choice.
Conclusion
Finally, in conclusion I would say, cyber security jobs are available in Sarkari Naukri as well as private companies. But you need some experience because job is very challenging. Moreover, the salary is very lucrative.

I suggest you to go for this job.
Recently, 100 websites, including a website that belongs to the government of Government of India were hacked by a team of hackers.This incident gained attention because the websites belonged to the government. Everyday, somewhere in the world, the security of some website, network or email account is at stake. It may belong to a government organisation, bank, IT company, telecom company or an individual. Such incidents lead to serious deliberation on the safety of our networks in the cyber world. A well accepted solution to this challenge is to apply 'ethical hacking,' to increase the safety of networks. Ethical hacking, in simple terms is hacking, but for good reasons. Ethical hackers or 'white hats' do the same job as hackers – spot a minute loophole to breach the security of the most secure networks. Other hackers take advantage of security loopholes and steal confidential information, intercept critical data, spread virus, add or delete data, masquerade identity or cause damage. However, ethical hackers report the loopholes in the security system to the owners and provide solutions to protect the network. In other words, ethical hackers try to penetrate networks, detect the vulnerabilities in the security systems and fix them before any miscreant can take advantage of it. India will require five lakh cyber security professionals by 2015 to support its fast growing internet economy as per an estimate by the Union ministry of information technology. These jobs will come up across industries. The financial sector alone is expected to hire over 2 lakh people while telcos, utility sectors, power, oil & gas, airlines, government (law & order and egovernance ) will hire the rest. A large number of these jobs will be around cyber policing and ethical hacking, to check for network vulnerabilities . The need for cyber experts has grown exponentially as the country is heading towards an internet explosion mostly fuelled by e-commerce, e-banking , egovernance and the social media. Kamlesh Bajaj, CEO of The Data Security Council of India (DSCI), a Nasscom body that frames guidelines related to data security and data privacy for corporates, said, "Security will fuel the growth of businesses. Trust is critical to build customer confidence and trust comes only through safety. Global clients are increasingly demanding high-level compliance to data security, privacy and cyber security regulations." Awareness is catching up among stakeholders: government , the academia and the industry. For instance, a few months ago, the University Grants Commission directed all university vice chancellors in the country to introduce curriculum around cyber security in their respective colleges to meet this talent demand . Quoting a Gartner report in its letter, UGC said, "The country's information security market is expected to grow by 18% to reach Rs 1,415 crore in 2013 on the back of increased spending by companies to secure their information assets. Despite a continuing economic slowdown that has been putting pressure on IT budgets around the world, cyber security spending globally would continue on an upward trajectory, reaching $86 billion in 2016, up from $60 billion in 2012." Amit Kumar, President, Cyberfort Technologies, a US-based firm that trains and certifies in the cyber security domain said, "Every organization across verticals will require cyber security professionals . Therefore, the estimate of 5 lakh looks very conservative for a strong internet economy like India. The actual requirement for cyber security professionals would be in multiples."

For establishment of cyberfort study
center contact – Dr Rajesh Kumar
Mobile- +91 9031489275, 9973195996
email-rajesh@cyberfort.org
Grab the opportunity to meet the who's who from the world of education. Join us for Higher Education and Human Resource Conclave Jaipur on 24th-25th September 2018. It will be a wonderful occasion to explore business opportunities. Like us on Facebook, connect with us on LinkedIn and follow us on Twitter.
>