In a world that impinges upon the architecture of technological advancement, you see students now arrive at the canteen counter and swipe a smart card to get his meal, swipe a card and get access to library, a universal debit card for students that ensures no worries of carrying wallet, welcome to the world of cashless campus. Jessy Iype of Elets News Network (ENN) writes about the budding concept with industry experts while throwing light at some key findings
The wave of digitisation has taken the world into a zone where imbibing the fruits from it will only give more access to something that can be virtually superior. The education sector in India is still gaining momentum in terms of providing genuine accountability for quality education to the students.
When we talk about chalking quality, it has to serve the purpose through maximum output in the form of exemplary results in the examinations, optimum infrastructure and facilities like easy access to library, canteen, bank, shop among others.
It is a common sight abroad to have students cater to facilities provided at the campus at ease, like a biometric smart card that allows any student equal access to get food from the canteen, maintain record of books taken from the library, maintain record of the child's activity through the track chips which are detected whenever student swipes it while entering a classroom or goes out of the campus. These facilities help parents/guardians get a picture of the child's activity during learning hours.
In India, we are roping in this concept of a cashless campus to garner education and retain a standard for capturing the global market here.
The Nuclear Power Corporation of India Limited (NPCIL) has roped in ITZ Cash, the pre-paid cards venture of Subhash Chandra's Essel Group, and created a small tag  a sticker-like instrument. Around 2,000 IIT students now use it to store cash. It is a small microchip with minute near field communication (NFC) aerials that can talk to other NFC devices. Around 30 of the 40 retailers within IIT have installed machines that can accept payments through the tags.
The motive to have a cashless concept in the campus is to try payment technology and increase awareness, which are cost-effective and time-efficient
Initiating a Change
In an effort to turn Indian Institute of Management-Calcutta (IIM-C) into a cashless campus, the management is installing a facility at different points of sale   dining halls, stores, canteens, library, cooperative stores and other kiosks — where students will use a card to make transactions.
"It will be convenient for students to carry the card. Even the vendors will benefit out of it as they will get the money immediately as per the service rendered. Their long outstanding dues from student will be a thing of the past," remarked Indian Institute of Management-Calcutta (IIM-C) Dean (new initiatives and external relations) professor Ashok Banerjee.
The institute has entered into a tie-up with a private bank who will issue the cards and install the swiping machines inside the campus. The students will be required to refill their cards at identified top-up stations. Card holders will have to pay 200 Rs for each card, which will be valid for three years. It is a one-time charge payable to the bank.
Mudit Bhatnagar Head of Marketing and Corporate Communications, ITZ Cash, said, "The initiative 'Cashless Campus' is India's first Contactless Semi Closed Prepaid Payment. The power to pay tags have been developed exclusively for the student body and faculty of IIT Bombay and can be used at majority of the outlets in our campus to make day-to-day purchases in book shops, stationery stores, groceries, restaurants and canteens. The whole purpose is to offer extremely convenient way of transacting on campus, saving the hassle of carrying cash around and struggling with loose change to make payments. The initiative will allow you to pay across most of the merchants on the campus just by a tap of your mobile phones. These tags can be put on anything, even on mobile phones." The initiative is launched in partnership with ITZ Cash, Canara Bank and RuPay (domestic card scheme conceived and launched by the National Payments Corporation of India) and it is also possible to link y our bank account or mess bill account to make the payment. Online and coupon recharge options are also available. One needs to just recharge one's tag and flash it across outlets on campus.
"This concept is more popular with the educational institutions and universities abroad. They have a generic system of biometric chips, which are installed in the smart cards that can provide access to easy money for students but the concept is just cracking the lid and has a long way to go," says Aditya Babbar, CEO, India Payments.
It will be convenient for students to carry the card. Even the vendors will benefit out of it as they will get the money immediately as per the service rendered. Their long outstanding dues from student will be a thing of the past.
Why Cashless?
The concept is new and exciting, but it should also reap some benefits:
Comprehensive Audit:
Cashless Schools provides you with a comprehensive audit trail of all online, cash, and check transactions, allowing you, and auditors, to see where your money came from, and where it is now.
Anytime Payment:
Offer parents anytime online payments, from registration fees to field trips to cafeteria purchases.
Saves Time of Knowledge Givers:
Teachers spend less time handling cash or managing payment lists and more time teaching. Administrators and book keepers have immediate access to payment and deposit reports.
Organise Ease:
The system organises revenue quickly, having each settle automatically into the bank account of your choice and report using your own general ledgers with real- time reporting.
Easy Communication for Guardians:
Easily communicate updates and news to all your parents and staff using the Cashless Communication module.
Motivational Push Required
The motive to have a cashless concept in the campus is to trial payment technology and increase awareness, which are cost-effective and time-efficient.
Says Bhatnagar, "Students and employees will be spared of long queues and the chore of keeping loose change in person, whereas merchants can also save on cash handling and operational costs. The system is easy to use and payment and authentication is in real time."
"The acceptability is not an issue with the students, it's sorted with the parents as well. But the main challenge is in its execution at the administrative level, it has to have more network effect," opines Babbar.
Embarking on Innovations
There is also an option of wristband seen as a great alternative to traditional smart cards.
"The Wristbands are a clone of any contactless bank card and can be used the same way any contactless payment card operates. These devices operate even if a user leaves his / her wallet home and are useful while making purchases during a leisure activity outdoors. These wrist bands come with the same safety features as any other contactless payment instrument vizpin based authorisation of any purchases made in quick succession and if any payments made above the limits as prescribed by the bank or the issuing entity. (eg purchases above 200Rs would need a PIN based authorisation)," Bhatnagar informs.
Future is Bright
"The payment process is in its nascent stage. Cashless is one aspect in overall scheme of things, whether we succeed or not is another matter. The universities have implemented it but it is still a new concept, particularly, a mainstream set up," feels Babbar.
Whereas, Bhatanagar reveals, "The concept has taken off well with many campuses showing interest. Such an initiative requires collaborative efforts not just from the pa yment service provider or the bank but from the educational institution as well to ensure proper infrastructure is made a vailable. Only then will such programmes be successful both commercially and for customer con venience too."
Grab the opportunity to meet the who's who from the world of education. Join us for World Education Summit in New Delhi on 9-10th August 2018. It will be a wonderful occasion to explore business opportunities. Like us on Facebook, connect with us on LinkedIn and follow us on Twitter.
>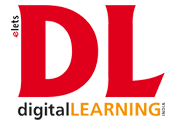 Recommended from all portal