The ActivClassroom by Promethean is an integrated system of hardware, software, training and resources, designed to support teaching practice and assessment, improve student participation and strengthen the performance of all types of learners. Digital Learning catches up with Eugene Viskovic, Head of APAC and Emerging Markets, Promethean to understand more…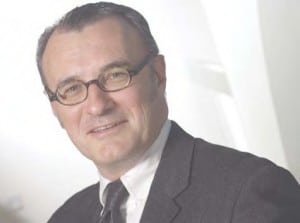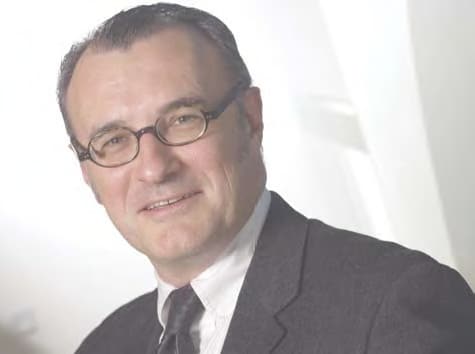 Tell us about Promethean`s award-winning software ActivInspire. What functionalities and tools does it offer?
Promethean`s latest software, ActivInspire offers cross-platform functionality that works on PC, Mac, Linux and any Interactive White Board, and two age-specific interface options. It combines the very best of our previous ActivPrimary and ActivStudio software onto a single platform – to provide a complete educational software solution.

"To enhance the Interactive White Board experience, we are releasing dual pen capability to our ActivBoard range through "ActivArena". Achieved with a simple programme upgrade, the dual pen capability allows two users to use the ActivBoard at the same time, creating new levels of interaction and collaborative learning in the classroom."

This new generation of software allows educators to choose which interface they want to interact withThis new generation of software allows educators to choose which interface they want to interact with – opting for the familiar bright and inviting skin for primary ages or a   ophisticated, modern skin for learners aged 11 years and beyond. ActivInspire also allows   eachers to choose the style the layout and operation of the software to suit their teaching and  omfort levels, as well as  save multiple user-profiles to meet the needs of particular lessons.  Lessons come to life in full colour video, sound and graphics – a bounty of flipcharts, backgrounds, images and activities are  included and ready to use. However, ActivInspire is  uch more than just a stylish interface – fully functional, integrated tools like  protractors,  rulers, dice and shape recognition make the on-screen experience a real-world example unlike   ny other. Furthermore, the connectivity with Promethean Planet  (www.PrometheanPlanet.com), the world's  largest online lesson planning and support community for interactive whiteboard users,  means the scope to create and share  innovative  esson content is virtually endless.  Promethean's latest software has also  been   esigned to make classroom life a little easier. For quick lesson-building, educators can choose  rom a variety of themed  templates, search for resources more easily in the improved   rowsing tabs, and now,  tools can be dragged on to flipcharts, while shortcuts can be embedded   ithin pages to  enable actions to be applied instantly. Straightforward navigation  s  complemented by a toolbar that updates automatically with the most frequently and  last used tools. Existing resources, created in any Interactive White Board software can be incorporated—PowerPoint resources can be  imported too.  In addition, all Promethean's Activ Classroom technologies are fully integrated  in the software; Learner Response Systems can   ow be seamlessly incorporated into lessons and true real-time collaboration is achieved with   ual input capability at the ActivBoard or by using an ActivSlate from  anywhere in the  lassroom. ActivInspire is  also compatible with a range of other non-  Promethean software and  products, making  the ActivClassroom easier to manage than  ever before. What are the   eatures that differentiate Promethean Interactive White Boards from  other available brands?  ActivBoard is at the centre of the ActivClassroom – bringing all of the sights  and  ounds of interactive learning to life.  It is operated using a wireless, batteryfree  ActivPen,  hich writes like a pen and  acts just like a computer mouse – allowing  exceptional levels of  on-screen accuracy to  be achieved. Its low-glare screen provides a high quality projection   urface for crystal clear imagery and wire-free technology enables  the ActivBoard to interact   eamlessly with our other products.  Easily mounted and secured to most  walls, the  ctivBoard   as been built to withstand the rough and tumble of everyday  classroom life.  hanks to an electromagnetic  grid that sits behind the screen, the  ActivBoard will resist  irtually any kind of  screen damage and will remain unaffected  by the warm temperatures  nd humidity.  Teachers and students can use their hands to steady themselves on the board   ithout  causing any screen damage or changing  what appears on screen. Promethean's latest   odel, Activ Board+2, combines all the benefits of the ActivBoard with the added features of a  height-adjustable stand and super shortthrow projector into a singe wall-mounted  system.  he   tand easily raises and lowers, making the board accessible to students  of all ages and  heights, while the super  short-throw projector minimises on-screen  shadowing and delivers   mages so clear that they demand students' attention.  In what ways do Promethean products  bridge the gap between the present  generation of students and their learning,  especially in a  ountry like India, where  funding and infrastructure are major issues?    The benefits of Promethean technologies to students and learning are the same in classrooms all over the  orld. They offer the  opportunity for enhanced teaching pedagogy,  empowering educators to  ncorporate ICT  as an element in all curriculum areas and  improve academic achievement    y catering for the various learning styles of students.  ICT is already a major investment area   n  education throughout India and there is a large  number of Indian schools that   lready have  the funding and infrastructure to implement  our interactive classroom   olutions.  Although infrastructure is a consideration  for this region, many schools in India  already have the necessary core infrastructure,  including appropriate power outlets, to  successfully introduce technologies. In addition,   while internet connection is desirable, it is   ot an essential for schools to experience  the ActivClassroom. This experience will be  enhanced   s Internet connectivity becomes more widely available – opening up the potential  for students to connect with peers  from around the world and for teachers to  join the global  eaching and development  community at Promethean Planet.  Please tell us about  Promethean Planet.  Promethean Planet is a free online community that is designed to provide  ActivClassroom teachers around the world  with the ability to share new and   nnovative lessons, access a wide variety of professional development materials, and connect   ith fellow ActivClassroom teachers from around the Planet.
Follow and connect with us on Facebook, Twitter, LinkedIn, Elets video
>