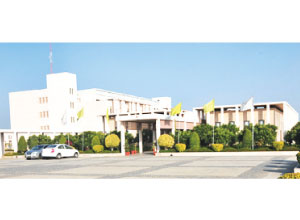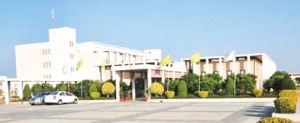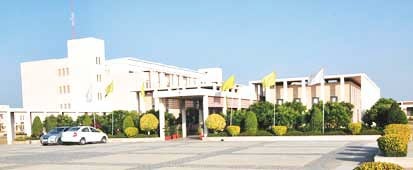 Principal: Dr Rajeev Kumar Chauhan
Dr Chauhan has 20 years of extensive experience in teaching and administration of educational institutions. He has served in senior positions in many institutions. The wealth of experience that he has garnered is the result of his services in International  and Indian Education

organisations in Gulf and India. He has been actively involved in all areas of education, including developing curriculum, student career preparation and developing evaluation methods. He is PhD in (Mathematics) from V.B.S Purvanchal University, Janunpur.  Currently he serves as the Principal of Raffles International School, Behror.
The digital universe
In the contemporary era our technological responses have  become so advanced that we can easily visualise the digital incarnation of the entire universe by the mere click of a button. There is an immense power in the digital technologies that we have with us today. This power must be utilised to further the goals of educating our young population. Digital resources, including digital libraries and classes, have the potential to transforming education by giving rise to innovative curricula, stimulating teaching methodology and other hands-on resources. These resources hold the promise of providing teachers with new  ways of engaging students. High-tech methods of teaching can make it easier for students to understand various concepts. The bottom line is that digital technologies are a boon for the education industry.
Digital Tools for Teaching
We use Visual Thesaurus, Language labs, Photo stories, PowerPoint Presentations, YouTube, and much else for teaching. In the coming years we plan to enhance our classrooms with the Digital Science and Mathematics Labs. The relation between the students and the computers is 1:1 in the computer and language lab classes.

Vision Statement
We believe in offering integrated and holistic education to equip our students with relevant skills and knowledge. We seek to provide them with the intellectual resources that will enhance their employ ability.