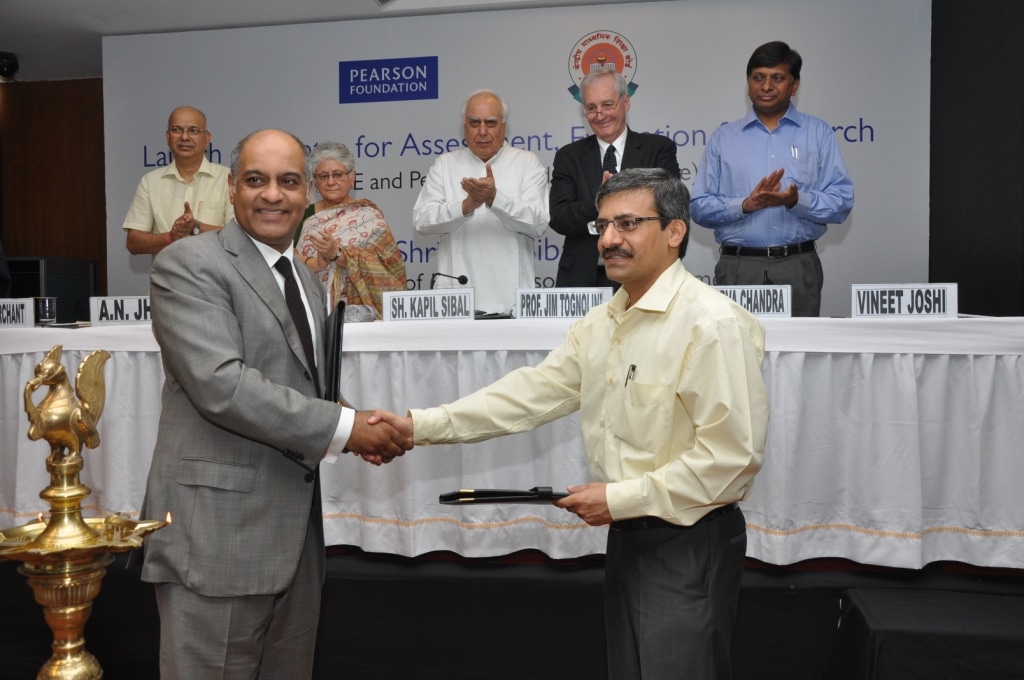 CBSE, India's largest examining body, has joined hands with Pearson Foundation, the World's largest education service enterprise, to set up a Centre for Assessment, Evaluation and Research (CAER). This centre is a public-private partnership which will function through an Executive Council, chaired by Vineet Joshi, Chairman, CBSE. This centre will be financially supported by Pearson Foundation in first two years of its operations. In three years, the centre will become self supporting and financially independent.
At the event, Shri Kapil Sibal, Hon'ble Minister for Human Resource Development, announced the creation of Centre for Assessment, Evaluation and Research and he also inaugurated the Centre's website www.indiacaer.com. Kapil Sibal emphasised that continuous research needs to be done to come up with new ideas for comprehensive and definitive evaluation in education. This can help the child to know his/her areas of interest and also help children find their own pathway in the community education system.

Vineet Joshi, Chairman CBSE, announced that setting up of the Centre with Pearson Foundation was a big step in improving student learning, as well as bringing about improvements in teaching- learning quality in CBSE schools. He expressed that they were looking forward to development and research that is aligned to global best practises.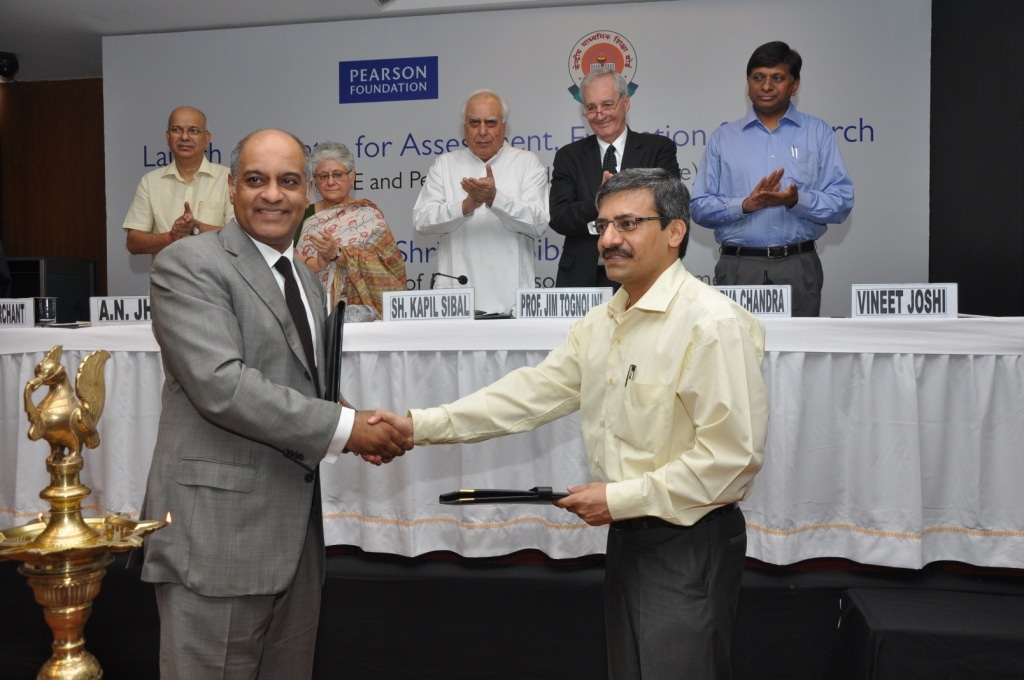 The main purpose of the centre is to develop, research and assessment capabilities and also raise the resources for CBSE, its schools and teachers. The centre will focus on the best practises in school based evaluation and high stake examinations and carry out research, provide professional development programmes, and publish support materials to strengthen the learning systems. In this partnership, CBSE will be providing its physical infrastructure, it will also provide guidance, advice and support to the centre.
Speaking at the launch, Khozem Merchant, President, Pearson India, expressed the opinion that the Pearson Foundation was proud to be part of this joint partnership and that CBSE had taken a bold step in wanting to improve their learning outcomes by doing in depth research and thorough evaluation of the present exam practices.