One of the most important thing that I tried to identify is availability of teachers. Across India there is a dearth of teachers and according to reports we require 1.2 million teachers. The main reason for this, as per reports, is that teaching is the least preferred career choice. Another reason is the insufficient teacher training institutions and lack of qualified teacher educators.
Dr Dinesh Kumar, Additional Commissioner (Academics), Kendriya Vidyalaya Sangathan, New Delhi
---

The passion for teaching is lacking in the country. There is a huge gap beetween how the classes are held in India and abroad. The problem is either we have 18th century classrooms or we have 22nd century classrooms in most of the international schools, and we have 20th century teachers and 21st century students. To solve the problem we need to focus on quality teachers. The whole concept of education is a waste if teachers, the most important factor for student development, are not paid attention to.
Shalini Nambiar, Director, Excelsior American School, Gurgaon
---

You have to inspire children and create in them a desire to learn, not just rote learn. They should be able to discuss and have belief in values and should have confidence in themselves. We should give them a stable tomorrow with informed decisions. But are we training our teachers to do that? There are large percentage of teachers who are unaware of what they need to do for a better future of young children. It is teacher training component that is going to make a critical difference. Teachers today have to act as facilitators and turn into mentor. For achieving that teachers should become a life-long learners.
Gowri Ishwaran, CEO, The Global Education & Leadership Foundation
---

Teacher training is about getting complete mastery of ICT as pedagogical tools. Focus should be on ICTs in schools to transform teaching and learning. Implementation is an issue, professional development has happened haphazardly. It should be a continuous process. If teachers are not trained, then hardware and software are of no use.
Dr Termit Kaur Ranjit Singh, Senior Lecturer, School of Educational Studies, Universiti Sains Malaysia
---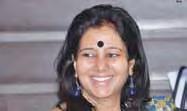 Today our system demands so much from us. We have to add so much, like cognitive element, social element, and psychological elements, intelligent quotient, new curriculum along with new acts like RTE, etc. Therefore, capacity building of teachers has become a full-time demand for school systems. Schools may have dramatic infrastructure and you may get good admissions, but you will not sustain those children in your campus unless you do something extraordinary.

Lakshmi Kumar, Director, Pradnya Niketan Education Society & Coordinator, Sweden-India Project Inter-Cultural Training Specialist
---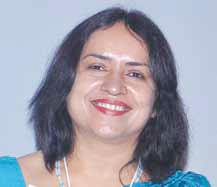 ICT can make a mark in education and various teaching challenges can be addressed by using ICT in classroom. So we have to change according to the digital world.
Monika Mehan, Principal, DAV Public School, Khera Khurd, New Delhi