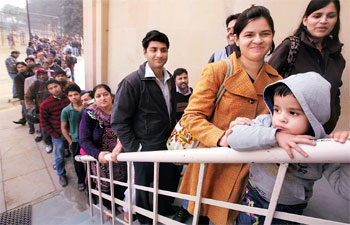 The Supreme Court took over the matter in its hands to resolve the issues related to Nursery admissions.  On 28 April, the SC raised question on the sudden notification that has been introduced in the rules of Nursery admission, which might augment conflicts, sine the admission process is not fully complete now.
Besides,  the bench headed by justice H L Dattu, asked Delhi government to add five to six more seats in all Nursery schools in this admission season to  protect the interest of the children by creating a room for the kids who fall in inter-state transfer cases who had gone ignored after the inter-state points category was scrapped. The court made it clear that the expansion of the seats will be a measure taken only for this year admission procedure to not make the parents arrived from different cities to suffer.

According to the data of DoE, eight percent of the seats were allotted to transfer children but 2209 cases were fake when inspected on it. Hence, the points allotted to the inter-state category were struck off to stop the deceitful practice.
In the 100 point nursery admission guidelines, inter-state transfer category students were initially provided with five additional points so that there can be a balance between the transfer students and the domicile students and could compete for 30.000 seats. After 27 February they were dispossessed with no seat and were left to compete again with 2.5 lakh students for some 2,000 vacant seats.

So the Apex court has to take a decision on it.