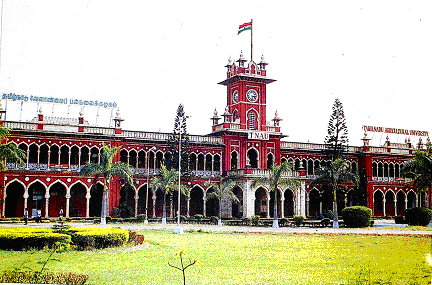 Initiatives are being taken by the vice chancellor K Ramasamy to revamp the education process of Tamil Nadu Agricultural University by keeping the farmers in the forefront.
The university would first look into changing the curriculum on par with the Indian Agricultural Research Institute, and get the students equipped and exposed to the global competitions.
Ramaswamy stated that, he wants to make agriculture education more challenging and competitive from the current year to improve the quality of education with the focus to retain and improve position in ranking of institutes across the country.
He also added that, students have the option of studying at any agricultural college any time during the programme, to further foster collaboration in agricultural education research and outreach programme with National and International Institutes

The vice chancellor said that TNAU had submitted a proposal to the state government to start agri polytechnics in each district so that students after studying technology can become entrepreneurs and help the farmers.

br>