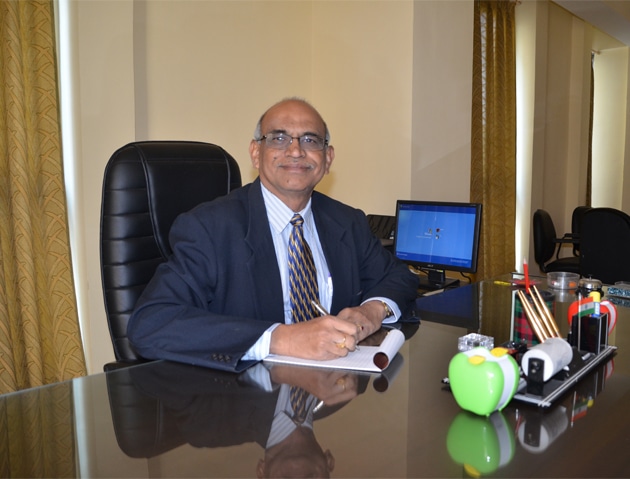 Prof ORS Rao, Vice Chancellor, ICFAI University, Jharkhand talks about the role of ICTs in Education and more.
What has been your mission while promoting the cause of education?
The ICFAI group has pioneered higher education in India, with pan-India presence, with 11 Universities (seven out of them being in East and North Eastern part of India) and 5 Premier Business Schools across India so that quality higher education is accessible to every Indian, wherever he is, only on the basis of merit. The group's motto is 'Meritum Ethicus', meaning Merit with Ethics. The ICFAI University, Jharkhand is one of the 11 Universities set up by the ICFAI group. The University's mission is to groom its students into 'competent professionals, with values'. It also strives to create an intellectually stimulating environment for research, particularly into areas, bearing socio-economic and cultural development of Jharkhand and the nation, as a whole.
Do you think Industry-Academia partnership is important to provide employable skills for students and how?
While Industry is the vehicle to drive the economy of India, Academia provides fuel (skilled manpower) to the industry. However, the paradox is: while only a small percentage of graduating students are employable, the industry currently spends a lot of money not just to recruit people, but to retrain them so that they are made productive. In this scenario, there needs to be a symbiotic partnership between Industry and Academia, for mutual benefit. It should cover the entire academic life cycle of curriculum formulation, academic delivery, guest lectures, internships/projects, placements, etc. Industry also needs help from academia in terms of executive development programmes for its employees (to enhance their capabilities) and consultancy and research & development (for new product development and solving customer problems).
What are your views on the use of ICTs in Education? How does the university keep up with the rapidly changing technological changes?
ICT is an important enabler to ensure effective teaching-learning processes so that requisite knowledge and skills are imparted to the students as per their interests and convenience. In the current scenario, wherein there is scarcity of competent teachers, ICT can complement classroom teaching, by way of video lecturers, video walk-throughs of manufacturing plants, animation films, etc. Besides, virtual labs and simulators can be used by students to conduct experiments where equipment is very expensive or calls for a hazardous environment. Video Conferencing facility can be used for bringing together remotely located teachers with learners (for lectures, seminars, etc) and employers and graduating students (for placement interviews).

How has your university been able to provide the necessary knowledge for effective employability to students?
Our University analyses, on an ongoing basis, the trends in technology and job markets and the changing knowledge and skills requirements of the industry and updates curriculum every year. For instance, we have recently introduced courses in emerging technology areas like IT Infrastructure Management, Cloud Computing, Mobile Computing, Smart devices programming, etc in our curriculum for BCA and B Tech (Computer Sciences). Internships / Projects in industry for durations, ranging from two months (for MBA) to 7 months (for B Tech) are part of our curriculum so as to impart hands-on skills to the students. In recognition of the importance of 'character building' for professional and personal success, we introduced 'Values and Ethics' in all of our programmes, in collaboration with Rama Krishna Mission Ashrama, Ranchi. In all, we ensure that all graduating students are imparted requisite knowledge and skills so as to make them not only employable but also happy in their lives.

br>