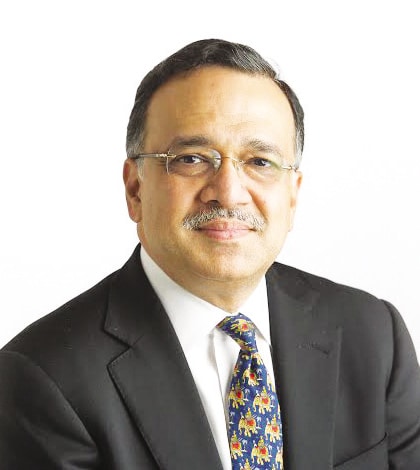 Dr Pramath Raj Sinha, Founder and Trustee, Ashoka University talks about the advantages of studying in a private university
What kind of pedagogical innovation you have added in your courses?
Overall, Ashoka's curricular focus is on a liberal education and providing breadth, not just depth, of learning. Students can explore multiple subjects well into their four-year degree. When they do finally select a major, it can involve a combination of disciplines and they enjoy the flexibility to change tracks if they want. Liberal education encourages a spirit of inquiry and there is a major emphasis on critical thinking in Ashoka's curriculum. Most of our courses are based on a 'reading, writing and reasoning' pedagogy. High school education in India prepares students very poorly in these areas and it is important to go the extra mile to close this gap. At Ashoka, we have a special focus on building the reading and writing skills of all our graduates, so that they can both develop their own perspectives and communicate them effectively. All this is delivered through a classroom experience where questioning is encouraged. The true change in pedagogy, in the Indian context, is to move away from rote learning methods.
Another important innovation in the curriculum is the Ashoka Quest, a mandatory semester of full-time work experience, which is about learning by doing work at grassroots level. It is not a perfunctory internship, but an intensive and very real marriage of practical and academic knowledge.
How are you planning to stay afloat in such a cut throat competition among other universities/ institutes?
In the case of higher education in India, there is no question of competing, because massive demand exists. Even greater demand exists for education at the highest quality level, which is why the pull of universities abroad is so strong. There is an opportunity to create many more universities like Ashoka in the future. We plan to grow by delivering a level of quality that is not available at all in the country.

What is so unique about your university? Which is the most preferred course among students nowadays?
Ashoka is distinctive as it is the only example of a pure liberal arts university in the private sector in India. There are no real examples of this even in public sector and most private institutions focus on professional education. Ashoka is taking  a bold step. People believe there are no takers for this kind of education in India and that it doesn't guarantee a lucrative career. We have set out to prove that this is not the case globally and it should not be so in India as well. The option of a strong liberal education should be available to Indian students. We have already highlighted the unique way in which we are offering this in the above question. Several majors seem to be popular among students. Many opt for economics in combination with another discipline like finance, politics and philosophy. Others want computer science (combined with entrepreneurship) and psychology as their majors. More importantly, people choose Ashoka because they are keen on liberal education. Many declare a preferred specialization, seek exposure to a breadth of subjects through their coursework, then revisit their choice.
Quality is a serious problem as no Indian university, with the exception of IITs and few others, ever features in any global ranking of the top 100 or top 200 global universities. What are your views on it?
Indeed, quality is a huge issue in India. It's a constant battle given the pressure of limited resources and huge numbers. We should understand that our university system is very different from the global universities against which we are being benchmarked. One needs to calibrate differences when assessing quality that said, we should all be concerned. Ashoka is convinced that it will be a top-quality university. The success of ISB (the Indian Business School) has demonstrated that this is possible. Within 5 years of its establishment, ISB was ranked among the top 20 in the world

br>