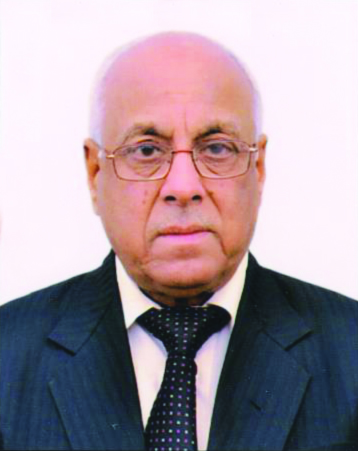 Prof VPS Arora, Vice Chancellor, Supertech University talks about importance of foreign university collaborations
What is your vision of Supertech University?
Supertech University is being created to provide opportunity to the people of Uttarakhand and adjoining states to get quality education in domain of relevance at affordable cost. The University offers array of courses in different areas of knowledge including emerging innovative areas like public policy, infrastructure management, health care management, liberal arts and actuarial science. The University intends to give balanced focus on capacity building, consultancy, innovations, research, skill development, teaching-learning and Indian values and culture. The vision statement of the University is creation of an edifice of excellence aligned with global bests, imparting true education based on pillars of research, innovation, intellectual curiosity and freedom to pursue the same
What are the special changes brought about by your university in pedagogy for making sure that the students are industry employable?
Industry-Academia interaction is not going to be a mere bullet point or a box ticking exercise in Supertech University. These meetings will be taken religiously and seriously to glean out the expectations of the industry which will be factored while formulating the curriculum.
There is a dedicated Directorate of Placement and Counseling in Supertech University which will on one hand ensure fixing of accountability on human resource responsible, and on the other constitute a driving force galvanizing and coordinating participation of all stakeholders in the process of placement and counseling of Supertech graduates.

When there is involvement of all stakeholders there is bound to be positive impact. There are many organizations wherein responsibility of placement has been entrusted to faculties, who in turn take it as an additional burden thereby adopting a very lackadaisical approach to the entire exercise. To avoid this pitfall, in Supertech University, a dedicated Directorate has been conceived so that the issue of placement gets the priority and focus it merits.
A major drawback commonly noticed amongst students is lack of communication skill. It is intended to address this issue from day one. There would be dedicated classes to impart training on communication skills, which will have a credit associated with it. Similarly, study of behavioral science and ethics will be a compulsory credit to impart attributes of tehzeeb and sanskar.
Students have to be made conscious that the employer is going to test their worthiness before giving them the offer letter. Once the students realize this awareness, they would be prepared for the acid test. Usually when a student joins university after 10 + 2, for some time there is a feeling of having joined a Masti ki Paathshala. Surely, "Masti", they must have, yet they should not lose the focus for which they have joined Supertech University.
 Do you think foreign university collaborations add value to the education provided in the private university and if yes, how?
We are living in a world which is 'flat', to borrow from Thomas Friedman. In an interactive and interoperable world, knowledge creation, preservation and dissemination cannot remain confined to geographic limits. To that extent collaboration with foreign universities has obvious advantages. However, to derive full dividend, it is important to consider what kind of MOU/ MOA exists with foreign universities, what is their standing in the respective domain and what is more significant and critical is that who is at the driver's seat ensuring that the institutional arrangements are given a meaningful orientation and impetus, they fructify realizing their full potential.
It is a known fact that Indian Universities do not figure anywhere in university rankings. If Ivy League universities are ranked amongst the best year after year, there must be something substantial they may be engaged in so as to retain their pre-eminence in the field association with them is bound to reflect some glory on us.

br>