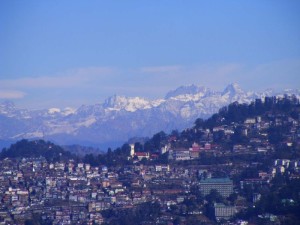 A new Central University with international faculty will come up soon in Uttarakhand. HRD minister Smriti Irani made this announcement while emphasising that to make science subjects more interesting for children, there is a need to launch Rashtriya Aavishkar Abhiyan.
Addressing a conference of state secretaries of higher and technical education, she asked the states to monitor the standard facilities in new institutes that are opening at the speed of light across the country. State representatives presented their own ideas that will help improve the quality of higher education.

The minister also supported 'Know Your College' drive, where students are able to make right choice by getting access to details of every college on the website. Irani has asked state authorities to ensure an enabling environment for education of children belonging from minorities, tribal zones, weaker sections and backward areas.

She has ensured that collaborative efforts with premier institutes have been taken to meet the higher education needs of students from North-East. In addition, minister has directed states to revisit the Right to Education Act with respect to their experiences. She focused on the implementation of technology that would empower students as well as teachers. Thus, ministry has proposed to introduce a large number of Massive Open Online Courses (MOOC) along with a national e-library by the end of 2014.
She also wishes to form a National Framework of Ranking of Universities & Colleges that would be in sync with local circumstances and requirements. For this purpose, she advised the replication of Shaala Deep Programme of schools in colleges.