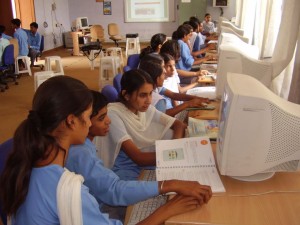 A United Kingdom delegation met Haryana government on Monday for cooperation in various fields like education, health and waste management.
The delegation led by British Deputy High Commissioner (Northwest India) David Lelliott called on Haryana Chief Secretary S C Chaudhary and held a detailed discussion on diverse issues for mutual cooperation, stated an official release.
Lelliott said they had fruitful discussions on diverse issues related to education and skill development, health, waste management and were keen to take forward these initiatives, it said.

According to the release, Corporate Director of Development (Nottingham City Council) David Bishop said Nottingham has an efficient and widespread transport system and state-of-the-art infrastructure facilities. There was tremendous scope for co-operation and partnership with Haryana, he said.
The delegation extended invitation for a visit by the state delegation to the UK, especially Nottingham region, for a detailed information and insight about various projects and infrastructure facilities there.
Haryana Chief Secretary briefed the delegation about the demographic and geographic features of the region, saying the state has a developed economy with growing services and industrial sectors.
"A lot of emphasis has been laid by the state government on healthcare, education and skill development, affordable low-cost housing, renewable energy, water and waste management and agriculture sector," he said.
Chaudhary said the state would welcome initiatives from the UK, which would benefit it in these and other sectors.
MD of Haryana State Industrial and Infrastructure Development Corporation Tarun Bajaj explained the delegation about the initiatives taken by the state government for industrial and infrastructure development.

br>