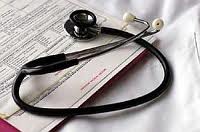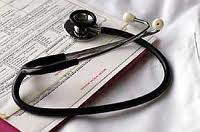 The government of Madhya Pradesh has imposed a fine of Rs 13.10 crore on six private medical colleges for allegedly filling the MBBS seats under government quota through the management quota during the 2013-14 academic session.
The complaint was filed by Indore based Dr Anand Rai, and based on it , the Madhya Pradesh Admission and Fee Regulatory Committee (MPAFRC) has imposed fine on these colleges for allegedly breaking the rules by filling up 158 seats through management quota, a committee official said.
Aurobindo Institute of Medical Science, Indore has been asked to pay Rs 40 lakh, Chirayu Medical College and Research Centre, Bhopal (Rs 2.25 crore), Index Medical and Research Centre, Indore, (Rs 5.50 crore), L N Medical College Hospital and Research Centre, Bhopal (Rs 2.45 crore), Peoples College of Medical Science, Bhopal (Rs 2.15 crore) and R D Gardi Medical College, Ujjain (Rs 35 lakh).

If the colleges fail to deposit the amount within two months, they will be fined 12 percent interest per annum says MPAFRC Secretary, Dr Sunil Kumar.
He further added that the payable amount by these colleges will be deposited in the Higher Education Loan Fund of the state government which will be utilized to help students who seek loan to pursue higher education.

br>